University Makes iPod Touch/iPhone Required Material for Journalism Students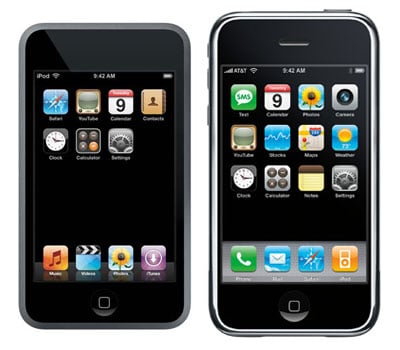 University of Mossouri's famed school of journalism is requiring incoming freshman to buy an Apple iPod Touch or iPhone. I'm all for using technology in the classroom, but this requirement smells like pure Apple fanboyism.
According to this news article, 99.5% of the journalism students use Macs. The university says that students need an iPod Touch or iPhone to play back the lectures it syndicates to iTunes. Apparently impossible to do on an iPod shuffle, PC or MacBook.
…the Apple devices, which start at $200 apiece, were made official requirements for the benefit of students on financial aid.

"If it's required, it can be included in your financial-need estimate," he told the Missourian. "If we had not required it, they wouldn't be able to do that."
In associate dean Brian Brooks' world, this requirement doesn't cost a cent because Apple's offered college students a free iPod Touch with every MacBook purchase.
I think Brooks should guide students to the most affordable tools that can get the job done and leave the fanboyism to the students.
update: Here's a photo of a University of Missouri journalism lecture hall that's been floating around the Internet for quite a while. I wonder if long-term exposure to Macs in school is   part of the reason for mass media's adoration of all things Apple…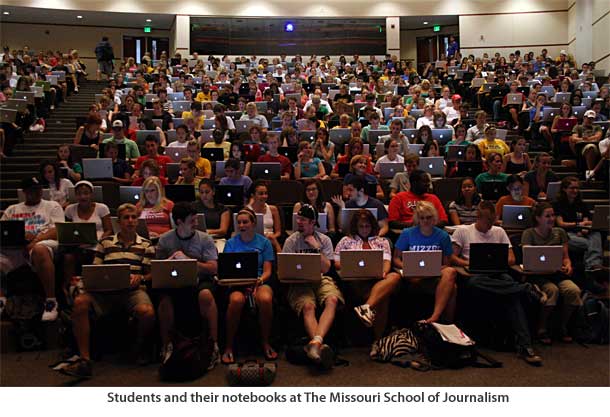 This article may contain affiliate links. Click here for more details.