Unlocked Sony Xperia Z Hits Best Buy for $899
Sony hasn't yet announced the Xperia Z for the U.S., but those interested in the company's flagship phone can buy an unlocked version of it at Best Buy if they can justify the outrageous price.
Best Buy's website currently lists the unlocked Sony Xperia Z for $899.99, which is a lot for any unlocked smartphone. The price gets users a 5-inch 1080p smartphone that runs Android 4.1.2 Jelly Bean.
Unlike the unlocked Sony Xperia ZL, which supports 4G LTE on both AT&T and T-Mobile, Best Buy claims the Xperia Z will only work on 3G networks. Presumably the model on sale is an international version that wasn't changed to fit the U.S. market.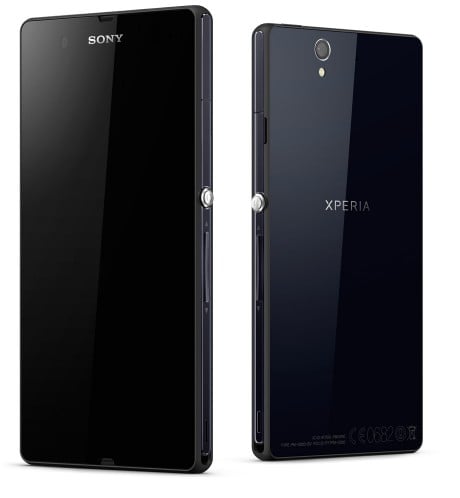 The phone uses a 1.4GHz dual-core Snapdragon S4 processor, 2GB of RAM and has 16GB of storage space which users can expand with a microSD card. The phone features a 13MP rear-facing camera that can take photos and video in real-time, a first among smartphones.
Notably, the Xperia Z is a flagship phone that isn't afraid of water. The phone is water-resistant meaning users don't have to worry about a spill ruining their phone, and they can even take it int he shower if they want. The phone can't withstand being submersed in water for any period of time, however.
For the $899.99 price of the unlocked Xperia Z users can buy almost any other unlocked smartphone. Apple sells the unlocked 64GB iPhone 5 for $849, $50 less than the Xperia Z with quadruple the storage space. The iPhone does lack HDR video and water-resistance, however.
Recent rumors say the Sony Xperia Z may come to T-Mobile sometime in the near future. If those rumors are true users interesting in Sony's latest phone won't have to pay Best Buy's extremely high price for the phone. Those who have the cash to burn and are too impatient can jump on Best Buy's offer, but others should probably wait in case the T-Mobile variant has features like 4G LTE that this one lacks.

As an Amazon Associate I earn from qualifying purchases.