Unlocked U.S. iPhone Owners Can Now Tap 3G On T-Mobile USA
In the past, GSM owners of the iPhone could either choose to stick with AT&T for 3G HSPA coverage, or opt to unlock their devices through whatever means and use it on T-Mobile's more economical plans in the U.S. on 2G EDGE service. Now, the nation's fourth largest carrier is making the choice a little bit easier for users who either don't want to sign up with AT&T or are displeased with AT&T's service as T-Mobile USA has now turned on compatible 3G spectrum in select regions that would allow Apple's flagship smartphone to operate on 3G speeds on its network.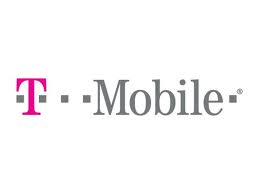 By flipping the 3G switch on the 1900 MHz spectrum in areas of Nevada, the Pacific Northwest, and Northern California, users in these areas would have access to 3G mobile broadband speeds on their unlocked iPhone.
Though T-Mobile USA does not offer the iPhone on its network, that carrier has not been shy in the past in trying to court AT&T users to its network by offering customer support for unlocked iPhones as well as supplying iPhone 4 and iPhone 4S devices with micro SIM cards to ease the transfer. The carrier had announced that it is hosting service for over 1 million unlocked iPhone owners.
T-Mobile is looking to boost its 3G/4G HSPA+ speeds to up to 84 Mbps by next year, or double the theoretical peak speed of 42 Mbps that it is offering on its 4G network right now. Devices hoping to take advantage of the 84 Mbps speeds would require a compatible radio, and no current smartphone, tablet, USB modem, or embedded notebook on T-Mobile's current line up offers support for the faster 84 Mbps speeds. The iPhone 4S, for example, supports a maximum theoretical download speed of 14.4 Mbps, though real world performance is about half of that speed in most cases.
In addition to the iPhone, existing Samsung smartphones and select T-Mobile-branded devices can tap the newly unveiled 1900 MHz 3G spectrum by dialing *#0011# to improve coverage.
Via: PhoneArena

This article may contain affiliate links. Click here for more details.