Update & Fixes for Windows 10 Problems Coming Next Week
Microsoft is planning a major update to address Windows 10 Problems and add a few new features on November 12th, according to a new report. On that day users will be able to take advantage of a few activation fixes, updated features for Cortana and built-in Skype messaging.
In a new report Windows Central cites November 12th as the day that users can expect Microsoft to make a new update available to its Windows 10 operating system. Microsoft launched Windows 10 as a free upgrade this past July. Windows 10 includes a new interface, better support for Windows 2-in-1s and a refreshed Windows Store. Many of the operating system's apps have big changes in the upgrade. Over 100 million devices have been upgraded to Windows 10 since release. Unfortunately, some portion of those millions of devices ran into some pretty serious update issues. That's why this coming Windows 10 update is so important.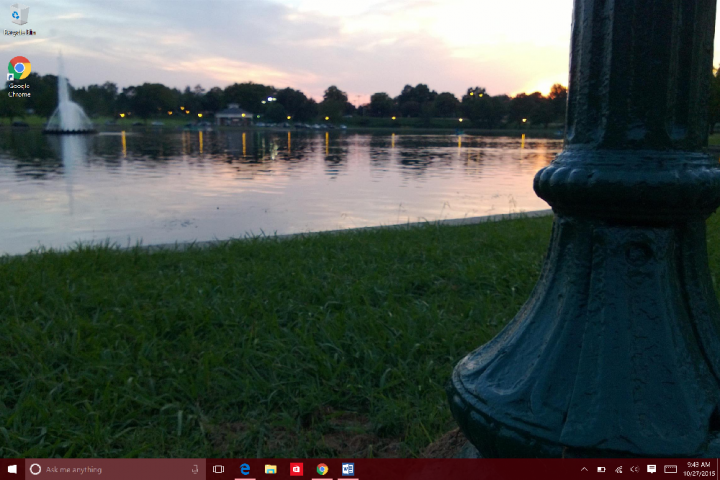 Read: Windows 10 Review – A Love Affair
This new report says that the official name of this coming update is Windows 10 Fall Refresh, and will arrive on notebooks, desktops, tablets and 2-in-1s running Windows 10 already. Allegedly, the Windows 10 Fall Refresh will also come to smartphones running Windows 10, like the recently announced Lumia 950XL and Lumia 950. The mobile version is less important since Microsoft and its partners have yet to start selling Windows phones based on the operating system. At its Windows 10 devices event Microsoft said that the Lumia 950 and Lumia 950 XL will arrive on store shelves sometime in November.
Thanks to the Windows Insider Program and prior posts from Microsoft, we know what to expect with this release.
Microsoft has confirmed that it will let upgraders install Windows 10 using their Windows 7, Windows 8 and Windows 8.1 product keys instead of doing all sorts of things in to acquire a Windows 10 key before or during the upgrade process. "We have received a lot of feedback from Insiders on making it easier to activate Windows 10 on devices that take advantage of the free upgrade offer to genuine Windows by using existing Windows 7, Windows 8 or Windows 8.1 product keys," Microsoft confirmed.
Microsoft purchased Skype years ago, creating an integrated messaging experience for Windows 8.1. With the first release of Windows 10, the company mostly killed that app, restricting it to devices running its old Windows RT operating system for tablets. Since release, Windows 10 users have had to download the performance challenged Windows Desktop version of Skype. Windows 10 Fall Refresh includes a new Messaging app, plus Phone and Video apps that let users place video calls and send messages across devices.
The Cortana personal assistant was introduced in Windows 10 after first arriving in Windows Phone 8.1. Already, Cortana can send emails, set reminders, keep track of important. Users can interact with Cortana using a voice command or just type out a message into the search box. Cortana after the Windows 10 Fall Refresh will add a third input method, handwriting to the mix. She'll also provide missed call alerts when synced to a Windows Phone and can order an Uber to take users to an appointment on time. Cortana tracks movie ticket confirmations and all sorts of other tickets, so that users can leave on time.
Microsoft Edge, the browser built into Windows 10, can now directly broadcast to set-top boxes that support DLNA technology. This is great for showcasing photos and music. Microsoft does say in a recent blog post about the feature that streaming video services won't work with this. Hovering over each tab now opens a preview of what's in that tab. Favorites sync across different PCs finally.
The Xbox app with Windows 10 Fall Refresh lets users browse the games that are available on Xbox One and inside the Windows Store. Users can redeem a code from the app too.
Windows 10 Fall Refresh shouldn't require a full operating system upgrade this time around. Instead, it should appear to be just another stability update for users. That means no long install times.

As an Amazon Associate I earn from qualifying purchases.