Updated Information for HP Slate 500 Order Delay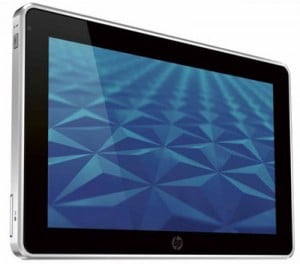 It looks like quite a few GottaBeMobile readers had ordered the HP Slate 500 and had offered comments on the delay of the device's shipment in our blog post yesterday. The good news is that my friend from the Genghis Khent blog had pinged me to give me some updates to the situation–you can also visit his blog for more information and compare your order status to his.
Updated information found at the end of this article.
With the delay shipment notification, SlashGear had ran a piece yesterday with a conspiracy theory, speculating that HP had received a large order from an enterprise customer and had postponed shipments of consumer orders for the enterprise-geared tablets in order to fulfill the large order. Speculation has it that HP is building the HP Slate 500 on demand rather than sitting on unsold inventory, which would add to the delay as well if a large order came through.
My friend notes on his personal blog that he did call an HP representative and was told that the discrepancy in shipment time notification is that the HP order tracking page isn't updated regularly. That said, Slate 500 orders are expected to ship four weeks after they are ordered at this point, so most people are looking at the end of the month to receive their units if they were ordered when the devices were first made available for sale.
Regarding the conspiracy theory, the rep said that she had no information on that.
Update: Roger, one of our readers on GottaBeMobile, left a comment that says that the delay is in place to give HP time to fix some last minute bugs:
Have learned from [reliable] source that hp is having problem with slate 500. It freezes and has to be restarted each time. They are trying to correct this problem prior to shipping the units to avoid massive returns during the 30 day period.
Hp needs to respond and [clarify] the situation

This article may contain affiliate links. Click here for more details.