Updated YouTube App Gives Android Video Creators More Control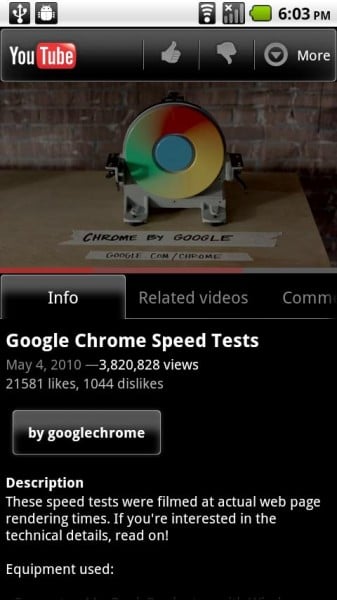 Google had just released an update to the YouTube app for Android smartphones, which can now be found on Android Market. The app update will give video and content creators more control of their video uploads on YouTube, allowing content owners the ability to view previously uploaded videos and edit their titles, descriptions, and privacy and sharing settings.
The new version of the YouTube app will also allow users to credit and edit video playlists. There's also a new UI design.