Upgrading from an Xbox 360 to an Xbox One: What You Need to Know
The time for action is now, at least that's what Microsoft is hoping. The company has gone to great lengths to lure gamers away from their Xbox 360s. If the company's efforts are successful, more and more of the casual fans that it picked up during the heyday of the Xbox 360's run will upgrade to an Xbox One sometime this year. Many, eager to get their hands on the Xbox One's updated Xbox Live community and the latest games, have already done so.
Millions haven't though, and if you're reading this, you're probably one of them. There's nothing wrong with having decided to hold off on upgrading from an Xbox 360 to an Xbox One. Games for the Xbox 360 still work just fine. Most of the important entertainment apps for the console still work too, though a few of them are slowly losing functionality or are being removed entirely by the companies that made them. The Xbox 360's experience hasn't deteriorated at the pace that some were expecting after the launch of the Xbox One.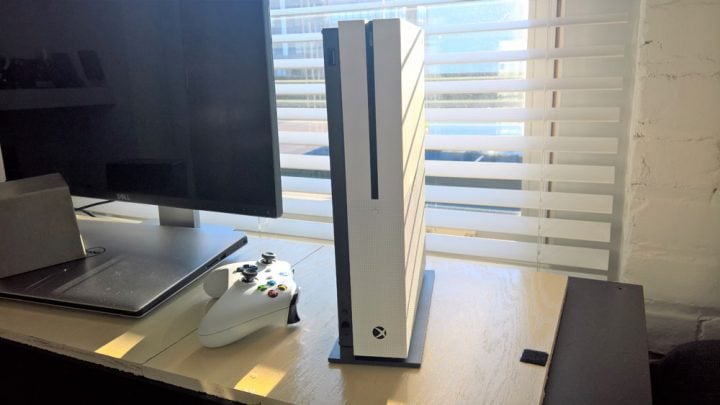 Don't take that as a sign of things to come though. That rate of deterioration is expected to pick up big time in 2017. Once again, Microsoft has chosen to focus solely on bringing exclusive games to Xbox One and Windows. The Xbox 360 won't see any major releases from the company this year. Developers not directly associated with Xbox are completing their transitions away from the system too. You can expect another major release or two from big-name sports franchises, but even those will have fewer features than their Xbox One counterparts.
If you haven't yet done so, it is time to upgrade from Xbox 360 to Xbox One. Use this guide to make the transition successfully.
Upgrading from an Xbox 360 to Xbox One: Getting Your Xbox One
The best way to make mistakes is to rush into a something. If you're thinking about going from Xbox 360 to Xbox One, take some time to consider what version of the Xbox One you want. Microsoft is a fan of choice, there's a ton of Xbox One bundles out there.
Read: Xbox One vs Xbox One S – What You Need to Know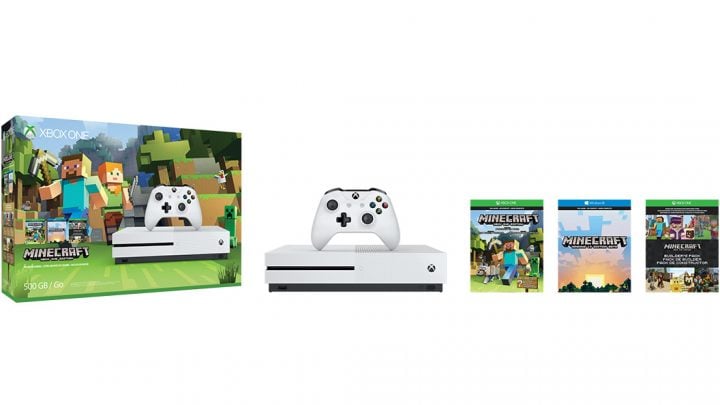 Two versions of the Xbox One are available right now: the Xbox One and the Xbox One S. The Xbox One is the bulkier, black version that Microsoft launched in 2013. The Xbox One S is the sleek console that's on store shelves now. You can still find used original Xbox One consoles at GameStop and the Microsoft Store website on the cheap.
Read: 2017 Xbox One Bundles Breakdown – Which Should You Buy?
The Xbox One S is capable of 4K video playback, video game upscaling for 4K televisions, high-dynamic range color contrast, 4K Blu-ray playback and has a IR blaster for controlling your television and cable box. Models start at $299.
What is the Differences Between All the Xbox One Bundles?
When deciding which Xbox One bundle to purchase, keep your eye on storage size and the free game that it includes. Functionally, all Xbox One S consoles are the same, but the more you pay, the more storage you get.
Keep in mind that all bundles aren't sold in all places. GameStop, for example, doesn't allow console bundles with digital games to be sold in its stores. The Microsoft Store is the only place to still get some of the older Xbox One S bundles.
Upgrading from an Xbox 360 to Xbox One: Your Games & Game Saves
Now that you've got your bundle picked out, it's time to think about your game collection. Do you sell it or do you keep it?
Your natural inclination is probably to sell your titles for the Xbox 360, but that's a bad idea. First, GameStop is likely to give you less than $10 for each of them. Because of that, trading them in to help finance your upgrade from an Xbox 360 to Xbox One just doesn't make sense. You won't be putting that much of a dent in your costs.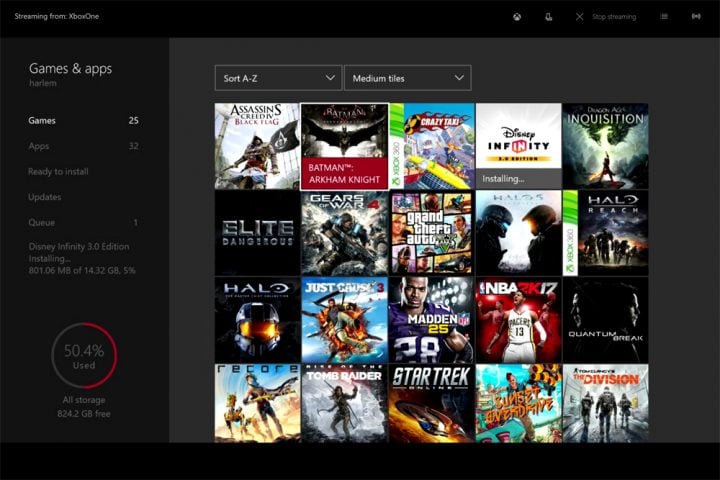 Second, there's the Xbox Backwards Compatibility Program. Microsoft is working directly with publishers to make the disc and digital Xbox 360 games you purchased available on Xbox One. Once a game you own arrives in the program, you simply slide your old game disc into your console. Xbox Live will download a digital copy that works fine on Xbox One. You'll need to insert your disc every time you want to play this digital download.
Microsoft is always adding new games to the program, which is why it's a bad idea to trade any Xbox 360 game  that you might want to play again in the future. You could buy the game again used if it ever does surface in the compatibility program, but count on prices for that used copy surging the moment it's added.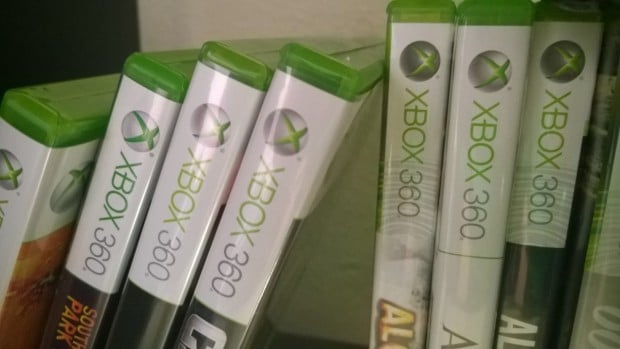 Open every Xbox 360 game that you value and upload your game save to the Xbox Live. Doing so will allow you to start from where you left off if that game comes to Xbox One.
None of your Xbox 360 accessories will work on the Xbox One. This includes racing wheels, chat headsets and the Xbox 360 ChatPad. Any USB hard drives with your games and saves should work just fine. Microsoft added external storage support to Xbox One in 2014.
Upgrading from an Xbox 360 to Xbox One: Your Account & Xbox Live
By now, you're starting to wonder how all of your digital purchases and items transfer to your new Xbox One. Microsoft has kept things simple here. Let's start with the subscription services you might have.
Xbox Live Gold, Microsoft's online membership service for multiplayer, transfers just fine to Xbox One. So does any Xbox Music/Groove Music subscription. The money in your account is safe too.
You want to make sure that you log into your Xbox One with the same Microsoft Account that you used on your Xbox 360. This way, all of your Gamerscore and purchases remain available. Any digital Xbox 360 games that you own and are playable through the Backwards Compatibility Program will surface in your Xbox One games library.
Note that on Xbox One, families don't have to buy multiple Xbox Live Gold subscriptions or digital games. Keep  Xbox Live Gold on your account and it'll be available to everyone in the family. Cancel Gold on all other accounts.
Upgrading from an Xbox 360 to Xbox One: Game Saves & Getting Rid of Your Xbox 360
Finally, it's time to decide what to do with your Xbox 360.
A few entertainment apps are gone from the console, but many are still around. If you have a room in your home that could use a way to play Netflix and Amazon Video, keep it around. If some of your favorite games aren't in the backwards compatibility program, it's a good idea to keep it too.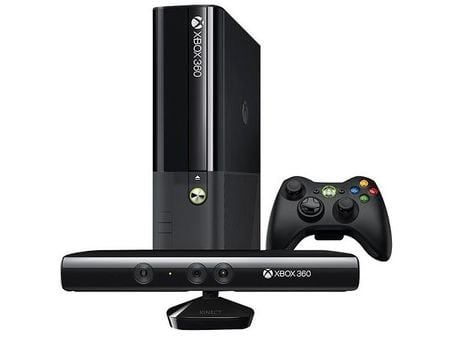 Trade-in values on the Xbox 360 are at an all-time low. GameStop is offering around $20 for the original Xbox 360, for example. If you really don't have a use for it, consider giving it to someone who might appreciate it.
Good luck upgrading from Xbox 360 to Xbox One. The process seems daunting at first, but you'll thank yourself for taking the leap after your first few gaming sessions.