Upgrading to a High Performance Router Makes a World of Difference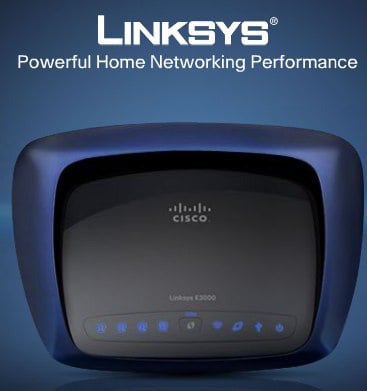 To me my thinking about routers has always been similar to how I think of printers. They are utility devices that I spend a lot of time researching before making a purchase, then make the purchase, hook them up, and forget about them. Until they fail. Then the process starts all over again.
Of course having a good router is an important key for your wired and wireless life and if you don't have one that gives you what you need you can endure all sorts of frustration as the rest of the technology we keep adding to our lives depends on grabbing a signal from that box in the corner. Earlier this week my router at home failed. Although I was able to nurse it back to life it was time to get a new one and that's what I did.
Because I don't look at router technology constantly that meant a quick education was necessary. I looked at quite a few options and decided on the Linksys e3000. So far, I'm glad I did. The e3000 offers all the alphabet flavors for wireless connectivity, but it also has a couple of interesting features that made it stand out for me.
First, it is a dual band router. In addition to the very familiar 2.4GHz spectrum it also broadcasts on the 5GHz spectrum. You can set both up to broadcast simultaneously, effectively given you two WiFi networks from the same router. Of course they share the same inbound signal from your ISP.  This can be a boon for those who have home theater setups that access the Internet, as well as mobile devices and laptops from which tbey watch Internet video. I set up a network on each spectrum and the on-line video performance to my home theater setup and also my iPad improved significantly with the broader pipe offered by the 5GHz spectrum. A perfect example of this is watching a Netflix movie on my iPad. Typically the film streams and plays well, but I would get pauses when and if the pipes got clogged. So far, everything I've streamed on the new network has come in flawlessly without interruption. I use the 2.4GHz network for the other devices around the house. Another example here. Streaming a video over the Internet to our home theater system worked well, but the larger broadband yields a better picture, and we don't see the same number of pauses if both my wife and I are using our devices to work on the Internet while viewing on the big screen.
Another feature the e3000 offers is setting up a guest network. This can come in handy if you want to give guests access to your signal for accessing the Internet but not let them have access to any of your shared devices on the network.
Setup for the e3000 is relatively simple. There are two ways to do so. You can use the enclosed CD that will walk you through the steps, or you can use the web interface (192.168.1.1) to configure your settings. Be warned that if you do the latter you'll need to do a reset back to factory conditions if you ever want to go back to the CD for an easy setup approach. But if you're familiar with setting up routers and networks that shouldn't be a problem.
The e3000 offers other features that I haven't tried out yet and from what I've seen if you are going to use this as your connectivity for Network Attached Storage (NAS) you might want to look elsewhere. It apparently doesn't perform well in that capacity according to those who've tried it out.
All said, I'm pleased with the e3000. Our home networking experience has greatly improved.

This article may contain affiliate links. Click here for more details.