Upgrading To The iPhone 6: T-Mobile Jump, AT&T Next & More
The summer is sort of like the calm before the storm in terms of smartphones. Really, it's that time of year when users take stock of how their smartphone is performing for them and make buying decisions about upcoming smartphones. This year, many smartphone buyers are wondering if they should purchase an iPhone 5s now or wait for the iPhone 6 to arrive sometime this fall. Users are also wondering about how they're going to pay for these smartphones. Thankfully, three of the United States' four-largest mobile carries have plans designed to breakdown the costs of new smartphones purchases.
Before taking advantage of T-Mobile Jump, AT&T Next or Verizon Edge, it's important to understand what these programs are and what they aren't.
None of these are a way to avoid signing a contract — at least not in the way you might be thinking. You aren't forced to sign a two-year service agreement keeping you from getting upgrade pricing earlier. That being said, you are forced to sign a contract in which you pay for a device separately from your bill. If you're looking to get out of having to sign any contracts at all, your best bet is still to purchase a smartphone from your carrier at full price.
Upgrading With T-Mobile Jump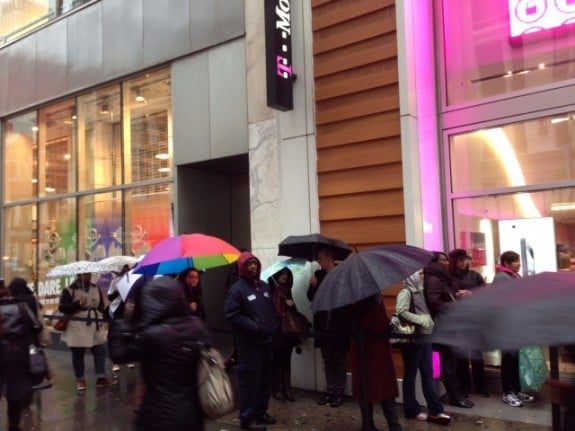 T-Mobile was the first major smartphone operator to break the traditional carrier model. T-Mobile Jump builds off of the success T-Mobile had with decoupling smartphones from contracts. Users still sign a contract if they purchase a device through the Equipment Installation Plan T-Mobile offers, however they can pay the debt down in monthly installments or in one lump sum down the road.
Only users who've purchased a device using the Equipment Installation Plan can take advantage of T-Mobile Jump. T-Mobile Jump users can upgrade their smartphone a lot faster than users on traditional contracts. Users can upgrade as many times as they want too;  as long as they've used the EIP program to payback at least half of the phones complete cost. Jump users have to trade in their smartphone to upgrade.
There is an extra cost associate with T-Mobile Jump. In addition to paying off the phone you purchased through the EIP program, there's an extra $10 a month on your bill. As such, you'll be responsible for your service bill, $10 for T-Mobile Jump and around $15 to $20 in monthly payments for the phone itself. T-Mobile Jump includes a protection plan too. That being said, when your device is paid off, your monthly bill drops.
If you're a T-Mobile user who signed up before the carrier introduced JUMP and ditched traditional wireless contracts, there may be an extra cost associated with getting out of your original contract too. Monthly payments are the norm, but in most cases T-Mobile Jump doesn't require a single down payment. There are no activation fees either.
Upgrading With AT&T Next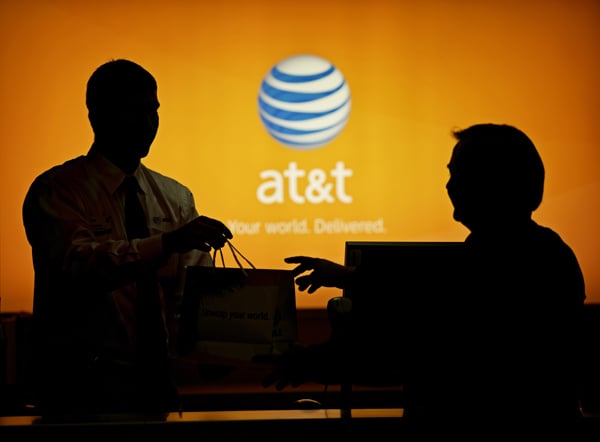 AT&T Next is sort of like T-Mobile Jump. That being said, it has its own quirks. Let's start with those first.
AT&T Next is less about decoupling the cost of smartphones from your monthly plan or freeing you up to upgrade whenever you want. AT&T Next lets users who've agreed to pay for their smartphone in installments to upgrade once a year. There are no down payments, or activations but you are charged taxes. Users can also upgrade 18 months into the agreement too. When the device is paid off – in roughly 12 to 24 months depending on the plan you choose, that add-on cost is dropped from your bill.
Here's the thing; only "qualified smartphones" can be purchased with AT&T Next. AT&T Next is great because you can pick up the phone you want and upgrade in a year's time. It's also interesting that AT&T Next doesn't cost anything extra on your bill besides your monthly bill and AT&T Next payments. The catch is that your smartphone has to be in working condition when you decide to upgrade since you'll need to trade that phone in. Insurance isn't provided as a part of AT&T Next.
Upgrading with Verizon Edge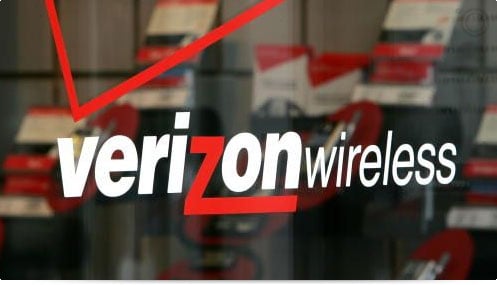 With Verizon Edge, Verizon tries to keep the confusion to a minimum. That's a start contract from AT&T Next.
When you purchase a smartphone through Verizon Edge, you're agreeing to pay back the cost of the phone over 20-months. Users can upgrade anytime they want, provided that they've pad down 60% of the cost of their device and have waited 30 days since their first purchase. Like the other two programs, upgraders will need to turn in their phone in good working order with their next upgrade.
The key to Verizon Edge is the slight discount subscribers get. Users who participate in Verizon Edge and have a qualifying plan get $25 slashed off their monthly wireless bill. That's per qualifying smartphone. On the surface, Verizon Edge might seem a bit more expensive than T-Mobile Jump, but T-Mobile actually spreads the cost out over 24 months not the 20 months that Verizon does. For example T-Mobile Jump users pay $27.99 a month for the iPhone 5s over 24 months. Verizon Edge users pay $34.99 but only for 20 months.
There's no cover charge associated with Verizon Edge like there is with T-Mobile Jump. However, Verizon Edge doesn't cover devices that are damaged.
All in all, using any of these $0 smartphone upgrade programs is a bit of a wash. T-Mobile Jump is the best deal – that a protection plan is included with the price of T-Mobile Jump is really nice. On the other hand, pricing adds up. An iPhone with a decent service plan would cost $27.99 for the installation plan, $10 for T-Mobile Jump and $50 for a cheap voice and data plan. That's roughly $88 a month for the privilege of upgrading whenever you want. If you're the type of person to get rid of older devices anyway than you likely won't mind trading your old device in for an upgrade.
Verizon Edge would be the clear winner if it didn't now require users to pay off 60% of their device costs. That users don't have to wait a year like they do with AT&T Next certainly doesn't hurt. You may notice that Sprint's killed off its early upgrade program this past September. As such, users on that carrier have just three options: purchasing without a two-year contract, buying prepaid, or accepting a two-year contract.

This article may contain affiliate links. Click here for more details.