UPS to Compete with Amazon Prime Air with Own Drone Fleet
UPS is said to be researching the use of drones for package delivery in order to compete with Amazon's Prime Air service, according to The Verge. Amazon was the talk of the town Sunday night when company CEO Jeff Bezos revealed Prime Air for the first time on 60 Minutes. UPS says that this isn't news to them, as they've been pondering over delivery drones as well.
Sources say that UPS has been testing different kinds of drone delivery methods, and a spokesperson for the company even said that, "The commercial use of drones is an interesting technology and we'll continue to evaluate it." It also says that it "invests more in technology than any other company in the delivery business, and we're always planning for the future."
Bezos was very optimistic about Amazon's drone delivery service, but he still says that something like this is years away, noting that a 2015 launch at the earliest is extremely optimistic, and a 2017 launch might still be pushing it. Many skeptics believe that using autonomous drones for delivering packages to households just really isn't feasible right now, especially considering that Amazon would have to get FAA approval, which would be a difficult task alone.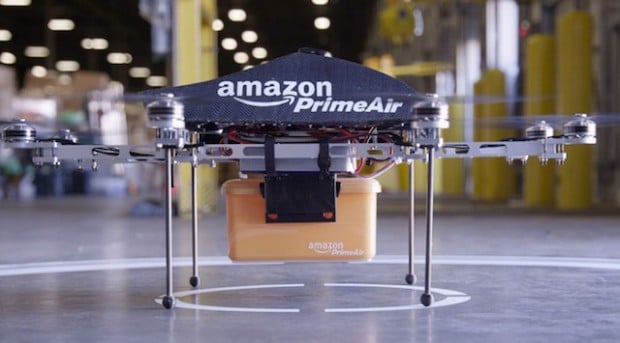 However, today's news about UPS doesn't specify exactly how its drones would be used. They could obviously be used like Amazon's Prime Air service, or UPS might just use them internally inside of its own warehouses to help move packages around, rather than take them out into the wild delivering packages to houses.
Of course, delivery drones won't replace UPS drivers anytime soon, and when they do eventually launch, they'll most likely only be a supplement to UPS's traditional way of delivering packages to households, especially since a drone might not be able to pick up and fly around large, heavy packages.
In the end, it's something that a lot of people are skeptical about in the long run, but as previously mentioned, delivering drones are years away, and it's possible that the technology landscape will be different by then.