US Cellular Becomes Second U.S. Carrier to Support Google Wallet
It looks like a recently released over the air update for the Samsung Galaxy S III on US Cellular has enabled Google Wallet functionality using the NFC radio inside that Android smartphone. As a result, US Cellular becomes the second U.S. carrier to support Google's mobile wallet efforts, following national carrier Sprint. Rival national carriers AT&T Mobility, T-Mobile USA (now merged with Metro PCS), and Verizon Wireless are not Google Wallet partners as they are developing their own ISIS consortium to rival Google's offering in the space.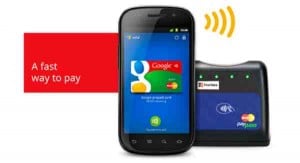 The update may be rolling out to select users in phases so it may not show up right away if you check your phone for the OTA update. However, according to Android Police, you can get it right away if you download it directly from a PC from Samsung's website.
In addition to enabling Google Wallet functionality, the update also fixes a number of bugs.
While Google Wallet is convenient as it allows users to leave their physical wallets and credit cards at home when going out shopping, the functionality is only supported by a limited number of retailers. Essentially, when it comes time to making payments, users just tap their phones to a Google Wallet-enabled NFC reader at the retailer. The phone is tied to a credit card and that card will be charged for the purchase.
Other retail partners on Apple's platform are tapping into Passbook, which will allow users to associate passes, discount cards, and even credit cards and gift cards like those from Starbucks and American Express. Rather than requiring NFC on the phone and an NFC reader at the merchant, Passbook generates a barcode that ties to the card information, similar to Google's implementation, but without the required hardware. As most merchants already have a barcode scanner, this system probably will gain faster traction in the short term.