US Cellular Shared Data Plans Now Available
Today US Cellular started offering shared data plans. Customers can sign up for US Cellular shared data plans, which gives families or businesses more than one device on an account. All users will shared a single allotment of data between them. People can get a plan for up to ten devices. Businesses can sign up for up to 25 devices on a single shared plan.
Other carriers that already offer shared data plans include Verizon, AT&T and Sprint.
US Cellular says these shared data plans will include a level of data chosen by the customer starting at 300MB of data per month. The customer adds unlimited talk and texting to the plan and the account will cost a certain amount for the data, plus a device fee per phone, modem or tablet included on the plan.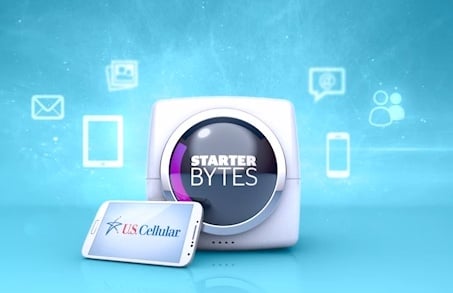 Here's the list of available data plan levels with their monthly cost:
300 MB for $40

1GB for $50
2GB for $60
4GB for $70
6GB for $80
8GB for $90
10GB for $100
The carrier throws in tethering for all plans including the lowest levels.
Each smartphone will add $40 while feature phones add only $30 to the total plan. Wireless modems cost $20 and tablets add $10. For a short time they will wave the device charge on tablets and modems through the end of the year.
To compare to other plans, we looked at what US Cellular charges compared to AT&T and Verizon. Using 4GB of data as a benchmark we found that a family using two smart phones, a tablet and a feature phone would pay $190 on all three carriers.
New users can sign up but current customers can also change but don't have to.
U.S. Cellular will offer data only plans for those who don't need texting or talk with a modem or tablet. These plans start at $10/month for 1GB plus the device charge of either $20 or $10, which makes a 1GB plan for an iPad $20/month. These plans compare nicely to other carriers.
Talk and Text only plans start at $50 that include 450 minutes and unlimited text messages. Two lines will cost $100 but after that each additional phone will only add $20. This will help families with kids if none of them use a smartphone, tablet or modem.
Before jumping to U.S. Cellular check out their coverage maps, which show that LTE only works in a few spots around the country. They include parts of the Midwest, New England and along the coast of the Middle Atlantic States.
Currently, U.S. Cellular offers the Samsung Galaxy S4 for $149.99 and the Moto X in white for $24.99. Both prices come with 2-year contracts. The Samsung Galaxy Note 3 costs $249.99.