How to Use Your Logitech Harmony Remote with Xbox One
On the day that the Xbox One was officially launched, Logitech announced that its Harmony line of universal remote controls will work with the new gaming console, allowing you to fully control your Xbox One using a traditional TV remote control method. This can come especially in handy when you use your Xbox One for TV purposes, where you can quickly navigate the OneGuide, as well as Netflix, Hulu Plus and Amazon Instant Video.
Microsoft had its own TV remote control for the Xbox 360, and we're not sure if the company will do the same for the Xbox One, but we can already tell that there probably won't be a need for it, seeing as how the most-popular universal remote line has added full support for the console. If you're wanting to pair the two up in synchronous harmony, here's how to do it.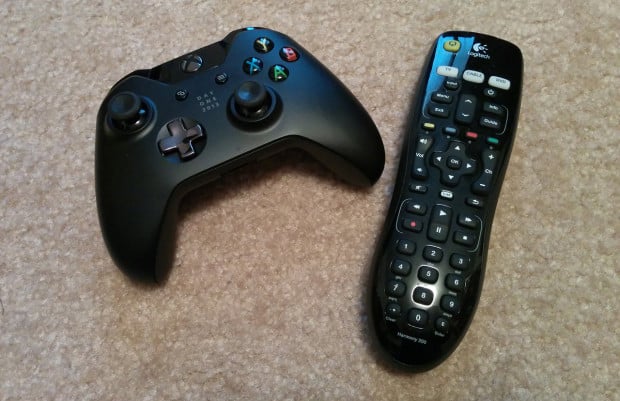 Instructions
First thing you'll need to do is plug your Harmony remote into your computer using the USB cable that came with the remote. If you don't have one, or you lost it, any miniUSB cable will work. Now let's get started!
Go to setup.myharmony.com and sign in or create a Logitech account if you don't already have one.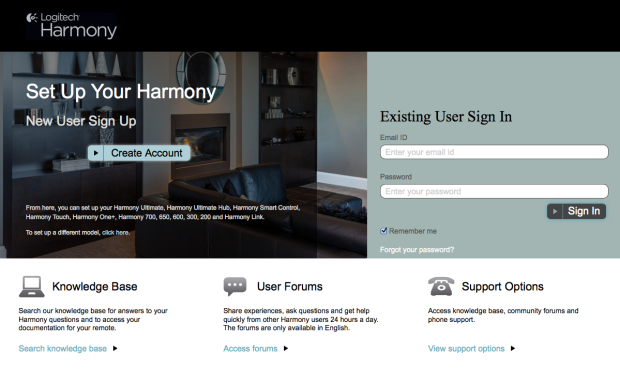 After you sign in, a window will pop up. This is the control panel for your Harmony remote.
You should see your remote listed in the window, but if not, click Add Remote. Either way, click on your remote once it's added.
On the next screen, click Your Devices.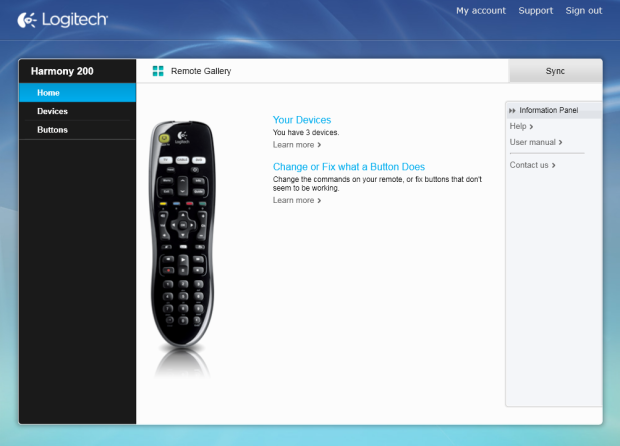 You'll be taken to a screen where you'll be able to add devices to it. As you can see below, I have my TV and sound system already set up with my Harmony remote.
To add your Xbox One to the list of devices, click on the big plus sign where it says Add Device.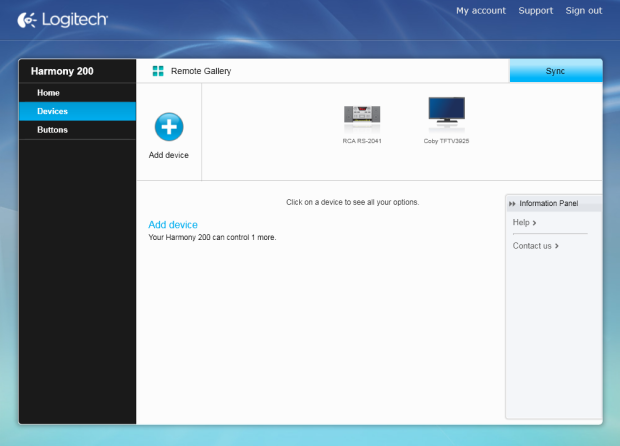 You'll be asked to type in the manufacturer and the model number. Type in Microsoft in the Manufacturer text box, and Xbox One in the Model Number text box, then click Add.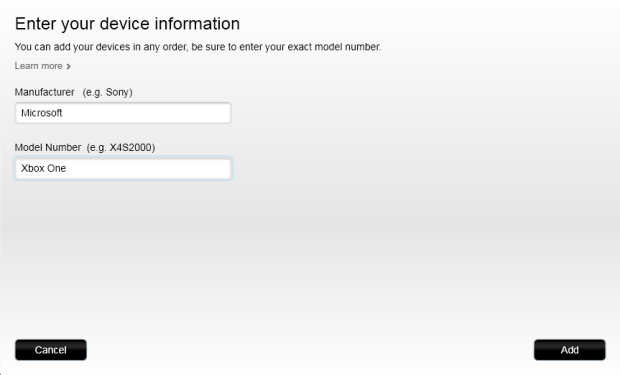 The console will now show up in the list of devices as a Microsoft Game Console. Be sure to click Sync to save your changes.
Once it's done syncing, click Finish and you'll be all set to go!
I have yet to find any incompatibilities with the Harmony 200 remote that I'm using with my Xbox One; the arrow buttons work, as does the power button. I can turn the console on and off and navigate around the dashboard with ease.

This article may contain affiliate links. Click here for more details.