How to Use and Manage Google Now Reminders
Back in July of 2012 Android received one of the biggest and best features yet, and that is Google Now. Adding an entire user interface and set of tools, cards, and features to Google Search like never offered before. Now that it's been available, and improved, it's as powerful as ever.
One of the best features of Android Jelly Bean and beyond is Google Now, and it keeps getting better and better. The Nexus 5 for example lets you say "Ok, Google" to instantly search and set reminders with your voice from any screen, and as long as you tap the microphone on the Google Search bar on your own device you can use it too. Below is a few quick steps on how to use, and more importantly, manage your Google Now reminders.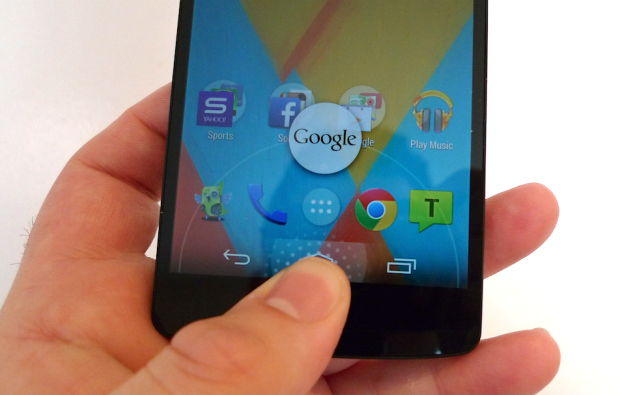 The latest Google Now is much improved, as previous versions it was extremely hard to actually find and see all of the notifications and reminders a user sets. A simple voice command such as, "Remind me to Call John at 4 PM" will set a quick reminder and notify you at 4 PM, or a few minutes before if you'd like. Before we had to enter Google Now, go into cards, find settings, tap the "My Stuff" button and find all your reminders. Now though, it's just one click away and you can instantly manage all your reminders.
How to Use Google Now Reminders
Using Google Now to set reminders is extremely easy. All smartphones and tablets, no matter the manufacturer, have the Google Search Bar on at least one homescreen. As long as Google Now is turned on, simply tap the microphone and say anything you need. Remind me to turn off the oven, make a truck payment, call a friend, etc. You name it, it will remind you when you ask Google to. It helps to say a date and time, and Google will set that for you too.
Above is an example I've set to check the pool. If you say what time, Google will input that for you, but you'll still get the options shown above to select a time, place, and when the reminder will notify you. It's a powerful feature that I use almost daily, and you can do. As long as you have the latest Google Search app from the Play Store. Don't mind Google also looking up Kanye West lyrics in the screenshot. Not sure how they got that out of a reminder to check the pool. I don't even listen to him, thanks Google.
Managing Google Now Reminders
The new Google Search (Google Now) available today is much improved from previous versions. Scrolling to the bottom the user will find three icons. The menu button on the right, a wand which is for customizations in the middle, to setup Google Now, and the last one to the left is reminders. This extremely simple tap of a button (the finger on a bow button) will show you all of your current, and past reminders. From here you an add new reminders, clear past ones, or even see everything upcoming on your list.
Previously one of my biggest complaints with Google Now was how to find and manage these reminders and alerts. Thankfully it's now just a tap away on the button above in blue. Then as you can see in the right side above, is all my upcoming and previous reminders. I need to check the pool here in a few hours, and next month I'll need to register my truck. The dreaded DMV visit. Thankfully I set that reminder months and months ago, and a quick check shows Google still remembers, and will notify me on the 14th of January.
From here you can tap the upcoming reminders to quickly edit or change them at will, and below the same tap will allow users to delete previous reminders should you choose. This extremely simple and easy to use tool makes Android and Google Now extremely powerful, especially now that managing your reminders is as easy as ever.
It's so easy many users didn't even think to look. Managing and seeing reminders in previous versions was so difficult that most users we've talked to don't even manage them anymore. With the new Google Now it's just a click away.