How to use Xbox One SmartGlass
If there is one thing device makers and entertainment companies love to tout more than interactive television, it's what they describe as second screen experiences like Xbox One SmartGlass.
The concept is easy enough for limited at home movie watchers, game console owners and music enthusiasts to quickly grasp. Television, and the experiences that rely on it, are no longer solitary experiences. Allegedly, most users watch football games and movies with a laptop or tablet in front of them.
Seeking to capitalize on that concept, Microsoft introduced the world to Xbox SmartGlass in 2012. Effectively, Xbox SmartGlass gives users a second-screen experienced for whatever kind of entertainment they are currently enjoying. Since its introduction Microsoft has added a few new features to the version of Xbox SmartGlass that is available for free to Xbox One users. Here's what you need to know.
Read: Microsoft Talks About Upgrades to SmartGlass App for Xbox One and Xbox 360
SmartGlass is for Everyone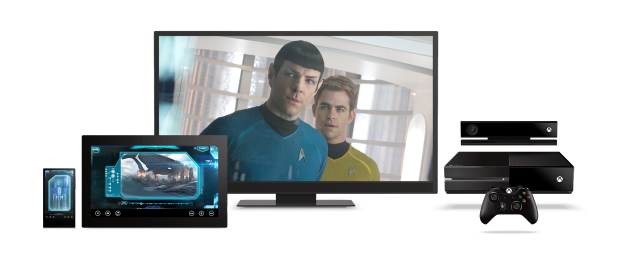 As it was originally designed as an answer to Nintendo's announcements concerning the Wii U's touchscreen-equipped controller, Xbox SmartGlass allows users to interact with what is being shown on their television screen. However, unlike the Wii U, users don't need an extra controller or even more hardware.
Users can install Xbox One SmartGlass on the iOS, Android, Windows Phone and Windows using apps available in each platform.
What You Get for the Download
As SmartGlass adapts to whatever content users are enjoying, users get a unique experience every time they open the application with a different app running on their Xbox One.
Universal Remote
The first experience users will notice in SmartGlass is its Universal Remote functionality. This remote functionality will work no matter what app the Xbox One is in or what it's doing. Toggles for the Xbox Guide, Menu button, and directional pad are always showcased in SmartGlass's remote screen. Users who've paired their Xbox One with a television can also adjust that television set's volume.
Guide
When you're watching television shows and movies that support it, Xbox SmartGlass also turns into a companion app, giving watchers all the information they might want about the video their movies and television shows. SmartGlass companion experiences include everything from the names and biographies of specific characters, to a real-world journal about what's going on in the movie at that specific time. Unfortunately, all movies and television shows don't sport SmartGlass functionality. So you'll need to look for the SmartGlass logo if you want to experience the functionality with your next movie.
Interestingly enough, SmartGlass will also grab information about television shows and movies being streamed through its native Netflix app.
Controller / Interface
Microsoft boasted that Xbox One SmartGlass finally allows developers to treat a paired smartphone, tablet or laptop computer as an individual controller, earlier this year. This way, users could one day interact browse for the next heist location in titles like a future Grand Theft Auto, or call in-game characters in Tom Clancy's The Division. Launch games compatible with the Xbox One SmartGlass include Madden 25, Ryse Son of Rome, Just Dance 2014, LocoCycle, Kinect Sports Rivals, Forza Motosport 5 and Dead Rising 3.
Xbox LIVE Companion
The Xbox One SmartGlass also acts as a companion to Xbox LIVE as a whole. Users can manage their friends, browse achievements and even watch their game highlights when they aren't at home.
How to Setup Xbox One SmartGlass
Download the Xbox One SmartGlass app from the iTunes Store, Google Play Store, Windows Store or Windows Phone Store. Sign into the application using the same Microsoft Account that you used when setting up your Xbox LIVE Account.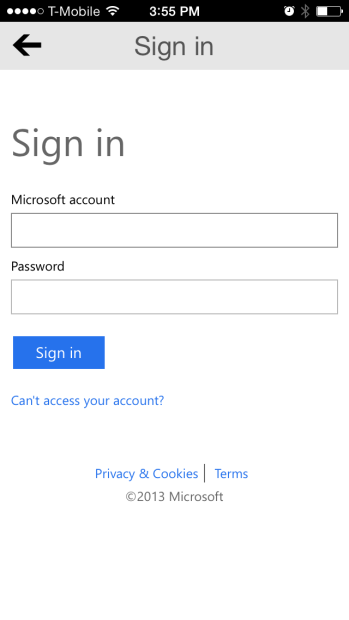 Tap the icon on the Xbox One-like icon on the right side of your screen to connect your Xbox One console to SmartGlass.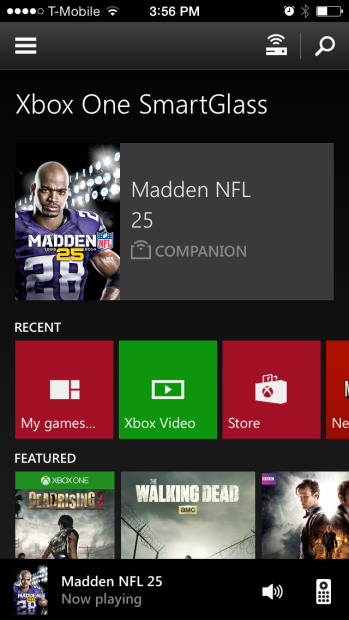 Select the console you're trying to connect to from the list of available consoles on your network. Your SmartGlass equipped device and Xbox One will need to be connected to the same Wi-Fi connection for the console setup to succeed.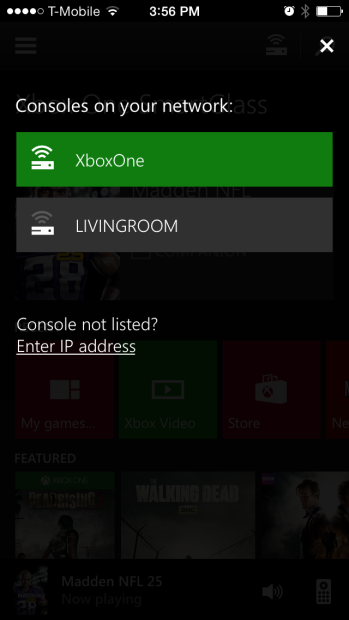 You're all set up. The SmartGlass application will continue to directly interact with your Xbox One when you're on the same network. When you're away from home you can also check on what you're Xbox LIVE friends are up to, pin apps to the Xbox One Home screen, browse your achievements and read messages sent to you over Xbox LIVE.

As an Amazon Associate I earn from qualifying purchases.