Using Different Screen Sizes as a Proofreading Tool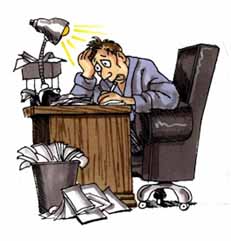 I'm in the middle of writing a new play that we'll debut at Wayside Theatre at the end of the month. As I've been working with my collaborator, composer and arranger Steve Przybylski, we go back and forth sending each other drafts, outlines, sketches, etc… We do some of this via email and some of this via Dropbox.
Dropbox is a great tool for sharing info we've talked about here on GBM quite a bit. Steve and I create a folder and pop our latest into it and can share back and forth. I'm at the stage where I tweak and polish, tweak and polish, tweak and polish, which means I do a lot of proofreading of my own work. Proofreading your own work is always fraught with peril as your writer's eye isn't quite as objective as you'd like it to be unless you're superhuman. But one of the tools that seems to help me with this chore is viewing files on different size screens via Dropbox.
If you stare at the same page on the same screen long enough your brain gets burnished with the image of what you're used to seeing. At least it does in my case. But when I really want to review, or proof over what I've done, I'll often open up the document on my iPad or iPhone and read it on that device. The different layout due to different screen sizes helps me view the info in question differently, shakes up any images I'm carrying around in my pea brain, and every now and then  offers me a clue to unlocking a writing block that I'm experiencing on a particular moment.

As an Amazon Associate I earn from qualifying purchases.