Valve Steam Machines Will Use The Same Tactics that Made Android #1
Video game developer Valve is ready to share more details about its video game console competitor, or rather, competitors.
That's because Valve isn't developing a one-to-one competitor for the Xbox One and PlayStation 4 exclusively, instead it's partnering with manufacturers to create multiple Steam Machines. Each one of these machines will have their own array of hardware features, all running the SteamOS operating system that the company formally announced on Monday.
Valve says it's going this route because, "entertainment is not a one-size-fits-all world." Rumors had pegged the device for a possible launch this year, however Valve says that'll only begin a hardware testing program this year. It plans to begin offering a line-up of Steam Machines in 2014.
300 hand selected users will get Steam Boxes to take part in the hardware beta this year, and they'll have access to 3,000 games using the streaming features of SteamOS. Of those 3,000 games, only 'hundreds' will have run natively on SteamOS during the Beta.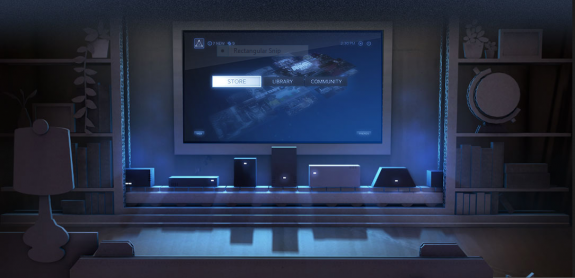 The company is asking users who want in on the Steam hardware beta to create an account on the service's forum. They'll then have to agree to the beta's terms and conditions, add ten friends to their account, create a public-facing Steam community profile and play games using a third-party gamepad and the Big Picture mode application it debuted late last year.
Read: Valve Seeks to Bust Up Sony and Microsoft's Duopoly with SteamOS
Taking a more granular look at SteamOS and the company's Steam Machines initiative, it looks like Valve is preparing to attack Sony's PlayStation 4 and Microsoft's Xbox One with the same one-two punch that made Android irresistible for developers. The company says, it won't block users from hacking and modding Steam Machines, and it'll give away Steam OS free, though it will include access to its own Steam online service with each box and Steam OS installation.
Should the company's approach prove popular, its not inconceivable that Microsoft and Sony would find themselves in the same boat that Apple's iOS is in today. iOS' complete integration with iTunes and the iPhone ultimately makes it the most profitable and streamlined mobile offering on the market, however Google's Android now outsells the iPhone in most markets. That's due in large part because Android is free to hardware manufacturers and is completely open source.
Microsoft and Sony still have a time advantage. The PlayStation 4 launches on November 15th, with the Xbox One following a week later on November 22nd. If we're allowed to read between the lines a bit, the SteamBox won't launch until spring at the earliest.