Verizon 4G LTE Hitting 200 Market Milestone Tomorrow
Yesterday, Verizon talked of its goal of bringing its 4G LTE network to 400 total markets in the United States by the end of 2012. And today, its talking milestones once again as the carrier has announced that its next-generation LTE network will be rolling out in its 200th market tomorrow, March 15th. In fact, it will be available in a grand total of 203 markets as Verizon will be launching it in seven new markets.
This is an impressive milestone for the cellular carrier as it clearly is miles ahead of its competitors in turns of a 4G LTE footprint.
AT&T's LTE network currently sits in the double digits while Sprint has yet to roll its network out. Although, it appears that a roll out in April is looking pretty good for the Now Network.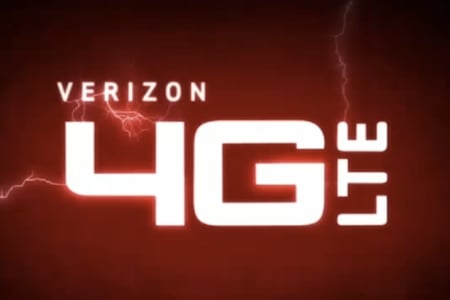 Of course, Verizon has had a bit of a head start as the carrier launched its 4G LTE network back in December of 2010.
Verizon will be bringing new 4G LTE service to these cities on March 15th:
Dothan and Enterprise, Alabama
Naples, Florida
Greenville, North Carolina
Altus and Durant, Oklahoma
Longview/Marshall, Texas
Current 4G LTE service will also be expanding in these markets:
Washington, D.C.
Elkhart, Ind.
Baltimore, Md.
Columbus, Miss.
Northern N.J.
Wilmington, N.C.
Duncan, Okla.
Allentown/Bethlehem, Harrisburg, Philadelphia and Scranton/Wilkes Barre, Pa.
Hilton Head, S.C.; Cleveland, Tenn.
Dallas/Fort Worth, Texas
Kenosha, Madison and Milwaukee, Wis.
Impressive to say the least.
However, there is still a lot of work to be done.
Verizon's 4G LTE network has been plagued with several widespread outages since the December of 2011 with the latest outage taking place yesterday.
The carrier all but confirmed a 4G LTE iPhone yesterday when it stated that it would be releasing nothing but 4G LTE smartphones in 2012 and the carrier's next-generation network will be strained more than ever if and when that device comes out.
While 4G LTE is certainly the talk of the town in the tech world, a majority of consumers are still on 3G.
A big reason for that?
The lack of a 4G LTE iPhone.
So while these milestones are certainly nice, Verizon would be smart not to sacrifice quantity for quality.