Verizon 4G Smartphone Prices Keep Falling
It seems like every day prices for Verizon's 4G LTE smartphones get dropped and today is no different as Amazon has slashed its prices on all of Verizon's current 4G LTE phone including the LG Revolution, the HTC ThunderBolt and the Samsung Droid Charge.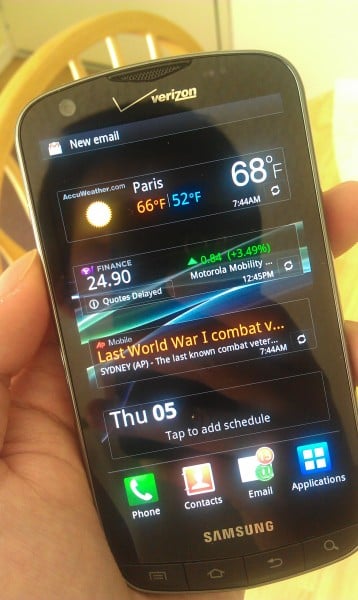 If you're willing to sign up for a new contract, you currently can get a Verizon 4G LTE smartphone at prices that have been unheard of until now. For a mere one cent, you can scoop up the LG Revolution. For $130, you can snag the Samsung Droid Charge and for $99, you'll be able to get the HTC ThunderBolt.
Those prices are some of, if not the cheapest we've seen these phones available for so if you've been in the market for a 4G LTE smartphone and you can't wait for the upcoming Motorola Droid Bionic, now might be the time to pull the trigger.
So, if one of these sounds like an offer you can't refuse, you can find the HTC ThunderBolt available here, the LG Revolution here and the offer for the Samsung Droid Charge here. Just don't expect me to applaud your decision if you decide to pick one up, especially if it's the HTC ThunderBolt.

As an Amazon Associate I earn from qualifying purchases.