Verizon, AT&T to Sell 4G LTE Apple iPad 3s
With iPad 3 rumors at an all-time high ahead of the tablet's anticipated and speculated early March announcement, the Wall Street Journal is now reporting that Apple U.S. carrier partners AT&T and Verizon Wireless will each stock 4G LTE-enabled editions of the slate for sale. Currently, both U.S. carrier partners sell the iPad 2 with 3G (GSM/HSPA or CDMA/EV-DO) connectivity in addition to the WiFi-only model. Having a 3G radio costs a $130 premium over the price of a WiFi-only model, and users can subscribe to a month-to-month, contract-free data plan. It's unclear how 4G LTE will affect hardware pricing, however.
Verizon Communications Inc. and AT&T Inc. will sell a version of the coming iPad that runs on their newest fourth-generation wireless networks, according to people familiar with the matter, as the battle to cash in on big investments in mobile broadband heats up.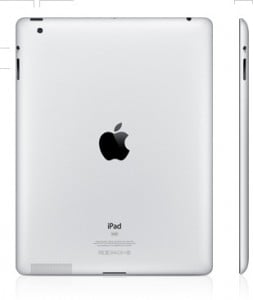 According to the Wall Street Journal, it's unclear if Sprint will be selling an LTE edition of the tablet. Sprint is only now beginning to deploy a 4G LTE network, and its LTE network is more limited in the U.S. than that of both of its rivals. The carrier had in the past banked on WiMax for its 4G mobile broadband technology, but ultimately decided to switch to LTE to deliver faster speeds to customers.
Additionally, it is reported that when 4G LTE is not available, the iPad will switch to a slower mobile broadband network. On AT&T, that means that the iPad 3 LTE model will have to at least support 4G LTE, 4G HSPA+, and 3G mobile broadband. Verizon's would require at least 4G LTE and 3G EVDO connectivity support. 4G connectivity will deliver mobile broadband speeds up to ten times as fast as 3G offers.
Additionally, as 4G LTE on AT&T's and Verizon's network operates on slightly different frequencies, it's unclear if Apple will be able to deliver a singular iPad 3 LTE model that spans both networks or if Apple will create LTE-specific models for each carrier.
In addition to 4G LTE network support, Apple's third-generation iOS slate will also support a higher resolution display of the same size as its previous generation tablets.

As an Amazon Associate I earn from qualifying purchases.