Verizon Black Friday 2011: $199 Xoom, Free Red Droid Incredible 2
Many of you have probably been wondering what Verizon has up its sleeve for this year's Black Friday. Well, today the carrier announced a couple of deals that will be available for Black Friday and beyond.
On November 24th, 25th, and 28th, Verizon will offer up a red version of the Droid Incredible 2 online, for free. That price unfortunately will require a new two year agreement with the provider. It will also be available in-stores on November 25th, Black Friday, for the same price.
In addition, Verizon will have another 3G smartphone on sale. The Motorola Droid 3 will drop to $150 on a new agreement between November 24th and November 28th. That price comes after a mail-in $50 rebate.
As for 4G LTE devices, Big Red will be offering up the soon-to-be-replaced 4G LTE Motorola Xoom for $199 with a new two year contract. It will be available online on November 24th, 25th and 28th and it will be in-stores for that price on November 25th.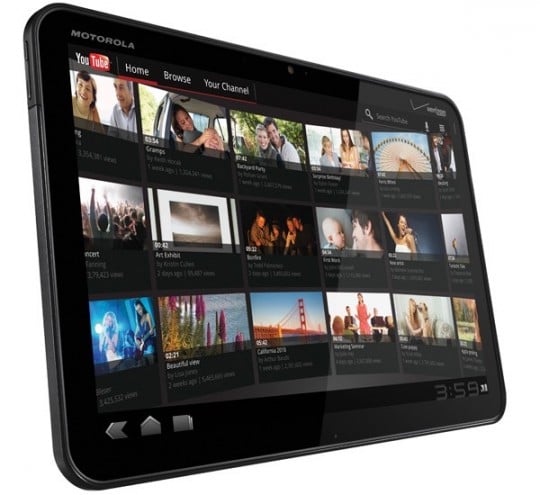 The LG Revolution will be up for grabs on the 24th, 25th and 28th for $49.99 with a new two year contract and the Pantech Breakout will drop to $50 as well with a $50 mail-in rebate and a new contract.
Also, Verizon's 7-inch Galaxy Tab will be on sale for $150 after a $50 mail-in rebate and that deal takes place between November 24th and November 28th.
So, not amazing, but it's possible that something in there might catch your eye.
After all, Amazon is making it pretty hard for anyone to beat it on smartphone deals. It has every single phone in its lineup available for a penny.

As an Amazon Associate I earn from qualifying purchases.