Verizon CEO dashes (rational) hopes of a Verizon iPhone soon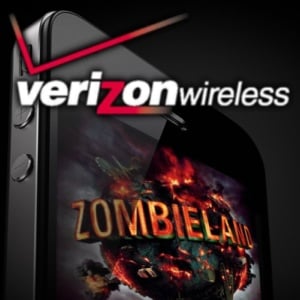 Despite rumors to the contrary, Verizon CEO Ivan Seidenberg told investors he hoped Apple would bring the iPhone to the Verizon network once their 4G network was up and running, which would put it at 2012 at the earliest (assuming the world has not ended).
His general attitude toward the iPhone was welcoming but not needy, saying he didn't think they had an "iPhone deficit," that they have to "earn" the iPhone, and that 4G might convince Apple to "get with the program." To me it seems the man recognizes the hope some people have in a Verizon iPhone and will continue to let it live since it keeps customers from leaving.
I don't know how much longer people will continue to holding on to that hope, but Seidenberg is playing things right by not quashing it and saying "We got DROID, we don't need iPhone." Such a statement might cause some customers to leave immediately instead of continuing to wait things out. The longer they stay, the more inclined they'll be to try a DROID and decide they don't need the iPhone. He also cleanly avoids saying anything he might regret if and when the iPhone eventually makes its way to his network. Masterful handling by Seidenberg, though it won't stop the undying Verizon iPhone rumors from rising.
Via AP


This article may contain affiliate links. Click here for more details.