Verizon Customers Want the Galaxy Note, Petition Begins to Let Big Red Know
Prior to AT&T releasing the 4G LTE-capable Galaxy Note, a smartphone-tablet hybrid device with a large high resolution 5.3-inch display, on its network, there were rumors that Verizon Wireless may bring a Galaxy Note to its own network dubbed the Galaxy Journal. Since then, there hasn't been word of a Note or Note variant for either Sprint or Verizon, but customers on Verizon who are eagerly awaiting the Note to arrive are beginning to petition Big Red to bring the Galaxy Note to its 4G LTE network.
Users interested in the Galaxy Note for Verizon could head on over here to view and sign the petition.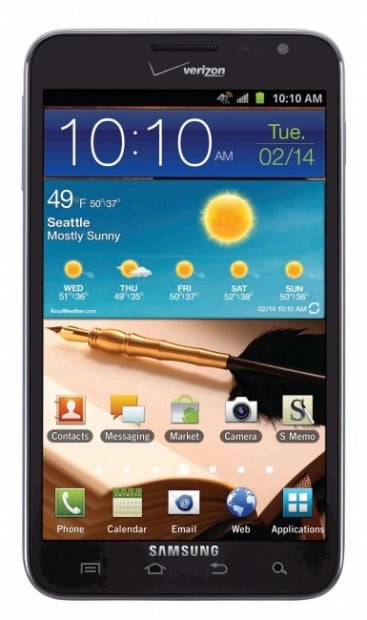 The aim of the petition is to gather 5,000 signatures, and even then it's unclear if Verizon will even offer or support the Galaxy Note or Galaxy Journal on its network. Verizon and Samsung have been strong partners in the past, offering numerous models of Android smartphones, the Galaxy Nexus, and various Galaxy Tab tablets in recent years. The Note would be a nice addition to the carrier's lineup, which so far has been very forward and progressive with the Android smartphones and tablets that it carries.
The Note is a polarizing device. At worst, it's a huge smartphone that's been deemed by some to be too big for comfortable use. At best, it's an uber-portable tablet that comes with the bonus of having phone and voice call capabilities built-in. I've had users comment on the AT&T version of the Galaxy Note on the streets–some love the large, but still portable, display of the device–the high definition Super AMOLED display is a beauty to behold–while others have called it 'unsexy to hold' as a phone.
Whatever the case, rival AT&T is expressing a lot of confidence in the Galaxy Note. In my sit-down with representatives from AT&T, it appears that the carrier is promoting this as a mainstream smartphone rather than a niche offering, unlike with the 5-inch Dell Streak which seems to be ahead of its time when that device was released.
Via: Droid-life

As an Amazon Associate I earn from qualifying purchases.