Verizon Denies Plotting With AT&T to Buy Vodafone in Foreign Expansion
U.S. carriers AT&T and Verizon may be planning to acquire Vodafone, which stands as the world's largest wireless carrier outside of China, with a subscriber base only second to China Mobile's 439 million subscribers. However, Verizon, which is partnered with Vodafone in the U.S. through Verizon Wireless, denies any intention of a merger or acquisition of its British-based cousin.
According to a report on Bloomberg, the acquisition by the U.S. carriers would allow Verizon to resolve ownership of Verizon Wireless with Vodafone. Currently, Vodafone and Verizon are joint owners of Verizon Wireless after the two had merged their mobile businesses together in 1999. Over the years, there's been talks of Verizon Communications, which owns a slight 51 percent majority of Verizon Wireless, buying out Vodafone's stake in the wireless business, but no news have resulted from those discussions.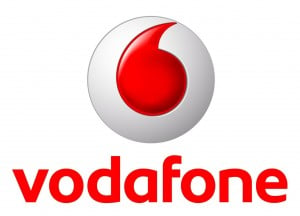 As a result, the rumored proposal would have Verizon Communications buy out Vodafone's stake in Verizon Wireless. Verizon would sell the international Vodafone business to AT&T or allow AT&T to buy the Vodafone international business outright. This would allow AT&T to expand its operations overseas.
AT&T hasn't been shy about international expansion and Mobility head Ralph de la Vega has stated that the company is looking at foreign opportunities this year.
However, any deal other than the sell of Vodafone's U.S. assets to Verizon Communications may be unlikely. In a statement to Reuters, Verizon denies that it is involved in any sort of deal to merge or buy Vodafone Group Plc, Vodafone's U.S. assets is valued to be at least 70 percent of the company's value, so an AT&T buyout of Vodafone's foreign business would mean that AT&T would pay a heavy premium on that acquisition, something that a more frugal Ma Bell may be reluctant to do considering the history of its string of acquisitions recently.
Given that Verizon may not be keen on a merger or acquisition of Vodafone, it may continue to be married to Vodafone in the mobile segment for longer.

As an Amazon Associate I earn from qualifying purchases.