Verizon Ellipsis 7 Announced, But Wait for the Verizon Nexus 7
Verizon may not have intended for the unveiling of its own Verizon Ellipsis 7 tablet to act as a justification for competing products existence, but that's exactly what the device is: encouragement for users to look at better offerings from Google.
The United States' largest carrier announced the new tablet in a press release today. Verizon is billing the Ellipsis 7 as its first branded foray into tablets. The device comes with a 7-inch HD display 4G LTE compatibility and some version of Android. Unfortunately, that's about all we know. Verizon's press release didn't include any other details about the device. As such we don't yet know anything about its processor, RAM and built-in storage options.  What we do know is that the device also features front-facing and rear-facing cameras and its price.
Verizon says users can expect the device to launch on November 7th for $249.99 presumably without a two-year service agreement. Unfortunately Verizon doesn't actually explicitly say that in today's press release, instead it says that users "can get $100 of any tablet, including the Ellipsis 7, when purchasing with a new two-year contract."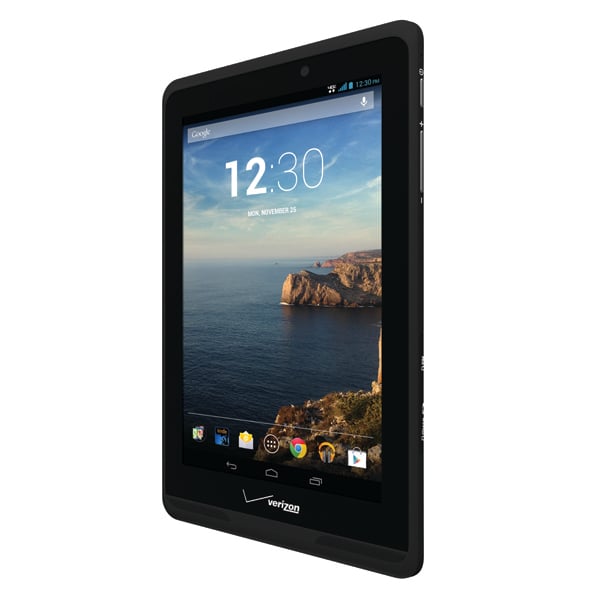 Depending on the tablets final specifications Google's Nexus 7 could be a better deal for users than the Ellipsis 7. It includes a 1.5 GHz quad-core Snapdragon S4 processor, a 5 megapixel rear-facing camera and a front-facing camera for video chatting with friends. The tablet runs Android 4.3. LTE-equipped versions of the Nexus 7 cost users $349.99 or the same price as the Ellipsis 7 without a two-year contract if the pricing the carrier included in today's press release includes a two-year service agreement.
Read: Verizon clarifies Nexus 7 LTE Situation
That being said, Verizon won't allow the Nexus 7 to operate on its LTE network yet. Users who have their heart set on wireless data on Verizon should look elsewhere. They can also purchase the Nexus 7 with just Wi-Fi for $229 and use their smartphone's data-sharing features. The Nexus 8 does allow LTE usage for those users who have plans with AT&T, T-Mobile and Sprint.
Read: Nexus 7 Review (2013)
Verizon says that the Ellipsis 7 is just the first in a new family of tablets for the company. It didn't indicate what types of features or other screen-sizes tablets in the Ellipsis family might include.

As an Amazon Associate I earn from qualifying purchases.