Verizon Family Data Plans Are Coming in Mid-2012
Carriers still haven't figured out a way to let families and businesses share mobile data the same way they share voice minutes and SMS messages. That doesn't mean they aren't working on it though. Verizon is still trying to make such plans work, and it aims to have them out by the middle of 2012.
In an investor's call today, Verizon CFO Fran Shammo said that the carrier hopes to have family data plans available by mid-2012. Verizon's CEO Lowell McAdam had discussed the same plans earlier, though his statements were much more vague.
Even with a rough window on when the plan will be available, Shammo said the plans are still a "long-term migration." That means that once the plans start rolling out they won't be available to everyone immediately.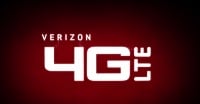 Of course, since the plans aren't yet available, Shammo gave no planned prices for the plans. Verizon is apparently trying to come up with rates that would work for both regular customers and businesses.
The new plans would be part of Verizon's LTE upgrade, which has been rolling out relatively quickly. Still, you'll probably need to wait until your next contract with Verizon to get such a plan. Or even later, depending on when the plans come out and when your contract is up.
Shared data plans would only make sense given how carriers already share everything else between plans.
It seems silly to require each phone to get a separate data plan when everyone could just share from the same pool of available megabytes. Although, depending on what the plans look like you might want to keep your old plans if you're grandfathered into unlimited data plans already. That holds especially true with AT&T, which has also discussed shared data plans in the past.
Via: SlashGear

As an Amazon Associate I earn from qualifying purchases.