Verizon Galaxy Nexus Continues to Arrive in Stores
Last week, we heard about and saw the Samsung Galaxy Nexus arriving at Verizon retail stores. At the time, we figured that a launch was imminent. Of course, that turned out not to be the case and we're now sitting here empty handed on December 14th. However, oddly enough, Galaxy Nexus devices continue to arrive at retailers around the United States, even though Verizon continues to stay mum on the release date.
Of course, we've heard that the device might be launching tomorrow and the fact that these units continue to arrive seems to point to something happening in the near future.
With Verizon and the Galaxy Nexus, you can never be too sure though.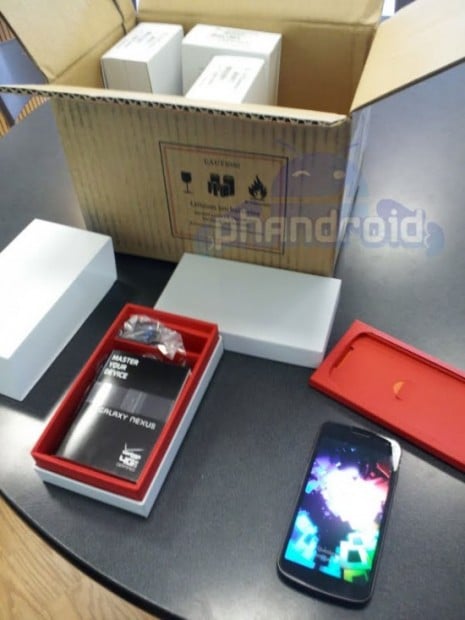 We've already seen around seven or eight release dates pass without so much as a peep from anyone.
So we know that devices are still arriving in stores. And we know that Verizon is still aiming to get the phone out this year. So, maybe, just maybe, we'll finally see something go down tomorrow.
We've got our fingers crossed.
Via: Phandroid

This article may contain affiliate links. Click here for more details.