Verizon Galaxy Nexus Shows Off Promising Battery Life
It would appear that we have an early battery test for the upcoming Samsung Galaxy Nexus for Verizon and the results, if accurate, paint a pretty good picture for those of you interested in this device.
As we noted yesterday when we showed you the results of a battery test between a bunch of Android phones and the iPhone 4S, battery life is one of, if not the most important aspect of a smartphone. Especially, when that smartphone is one of the most anticipated of the year like the the Galaxy Nexus.
It will soon be heading to Verizon's 4G LTE network soon, a network that is notorious for being  a battery hog, which is why these results are extremely promising. We say promising because we won't know for sure until we see more widespread results and can test it ourselves.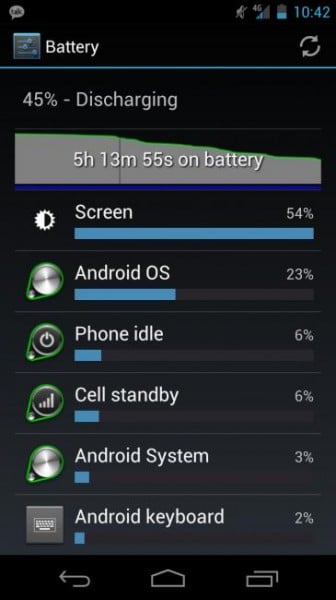 According to the owner of this Galaxy Nexus, he performed heavy web surfing with brightness on max for a grand total of 5 hours using LTE and the device had 45% battery left. That's pretty impressive given how poorly battery life is on some of the other 4G LTE devices out there.
Why do you guys think? Impressed? Reserving judgement?
What say you?
Via: Droid-Life

As an Amazon Associate I earn from qualifying purchases.