Verizon Galaxy Note 3 and Galaxy Gear Available Today
Today the impressive flagship smartphone from Samsung, the Galaxy Note 3, is available in stores and online from Verizon Wireless. After a lengthy pre-order wait and no solid release date Verizon finally confirmed to GottaBeMobile yesterday that October 10th would indeed be the official launch.
Just as expected this morning the Samsung Galaxy Note 3 and companion Galaxy Gear watch are available from Verizon Wireless retail stores, as well as online, shipping right this moment. If you didn't pre-order now would be a good time to walk into a nearby location and try out the large 5.7-inch screen yourself. As the size isn't a perfect fit for everyone's hands.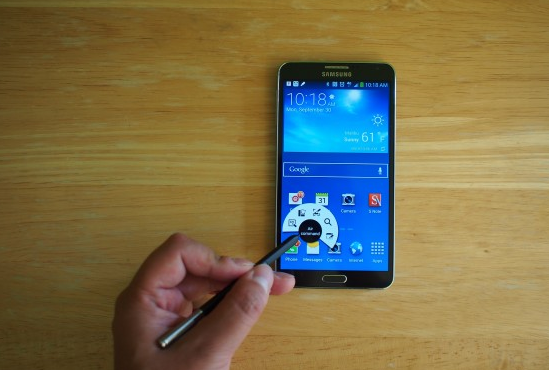 The confirmation and official release date weren't revealed until yesterday, which was a day after pre-orders begun shipping, so the entire launch date has been somewhat of a mystery. If you're on Verizon and have been waiting for the official details, this is all you need to know. The device is in stores as we speak for the same $300 (with new 2-year contract) as other carriers, and of course you can add the watch if you'd like for an additional $299.
The Samsung Galaxy Note 3 is one powerful smartphone, and we gave it high praises in our full review. With an improved 5.7-inch 1080p Full HD display, a powerful 2.3 GHz quad-core Snapdragon 800 processor and 3GB of RAM, it's setup to handle any and all tasks on the Android 4.3 operation system on board. Here's a quick look at many of those impressive features.
While $600 may be a lot for those considering both the Note 3 and Galaxy Gear, users can opt for the Verizon Edge program where you'll pay about $30 per month for the handset, instead of one high upfront cost. Which also means you can update early with Edge to the Galaxy S5 or Note 4 should you choose.
Read: Samsung Galaxy Gear Review
The Samsung Galaxy Note 3 and Galaxy Gear smartwatch pair up to be quite the combo, but that $300 a piece price might have a few second guessing the purchase. As a reminder, the "VERIZON30" code online will get you $90 off the Note 3 purchase, so don't forget that at checkout. That or wait for Black Friday and hope for a deal.

As an Amazon Associate I earn from qualifying purchases.