Verizon Galaxy Note 3 Update Improves Sound and Connectivity
Since first arriving in late September the Samsung Galaxy Note 3 has been an extremely popular and impressive device, and today Verizon has started rolling out a quick software update to improve the phablet even more.
This afternoon reports surfaced that a software update was rolling out for the Verizon Galaxy Note 3, and it appears to be accurate as Verizon confirmed the details themselves according to Droid-Life. Verizon has posted a very small changelog for the Note 3, stating they've issued an update to solve a few minor problems that have been plaguing owners of the 5.7-inch smartphone.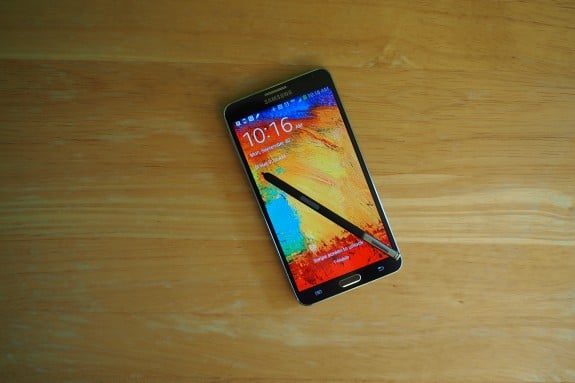 Taking a quick look at the extremely short list of changes you'll notice Verizon has improved the sound quality, and also made a few tweaks for connectivity. They don't specify if this is for WiFi connectivity, Bluetooth, or 4G LTE, but most likely it's the latter of the choices. The software improvement brings the device to build VRUBMJ7, and yes, you'll still be on Android 4.3 Jelly Bean.
Speaking of Android versions, we've been getting a few questions about KitKat and have details on that front for the Note 3. Yesterday reports confirmed the Galaxy Note 3 will be getting upgraded to Android 4.4 extremely soon, and that the update is actually already in the testing phase. Meaning Verizon, AT&T, and other carriers could soon be ready to roll that out to users.
For now there's no exact date on when we can expect updates to Android 4.4 KitKat for the Galaxy Note 3 on Verizon, or elsewhere, but at least we're receiving updates in the meantime fixing issues that have been pestering users. To get the latest software on your own Galaxy Note 3 with Verizon, head into settings and check for updates. It should arrive automatically over the air, or you can opt to use Verizon's update tool from a PC.

This article may contain affiliate links. Click here for more details.