Verizon Galaxy Note 3 Update Rolling Out With Bug Fixes
The Verizon version of the popular Samsung Galaxy Note 3 is getting a software update starting today. And while it isn't Android 4.4. KitKat, many users will be excited to see plenty of changes, but fixes, and a few new apps.
The update details appeared on Verizon's support pages this week, and we've received confirmation from many users over at the popular XDA Developers that it has already begun rolling out, and users should be seeing a new update starting today on the Verizon Note 3. The biggest factor here is this will bring a slew of bug fixes that should improve the experience across the board for all users.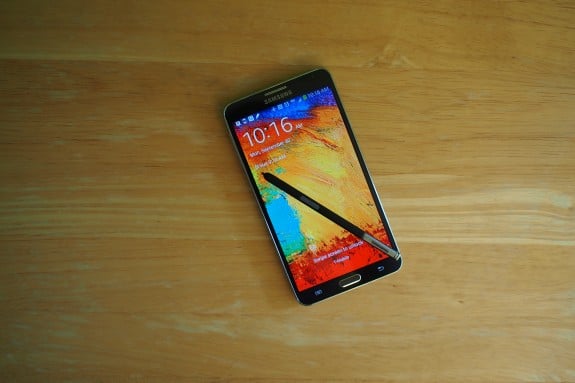 According to the changelog Verizon and Samsung will be fixing multiple issues and bugs that have plagued the handset. The software update is JSS15J.N900VVRUBMJE and users should expect an improvement across the board. The incoming call Picture Me image issue has been solved, handwriting entry with the S-Pen stylus in emails and some SMS messages has been fixed, email connectivity and general 4G LTE connection improvements were also made.
Bluetooth audio streaming will continue after an incoming call, which was a major issue many owners were complaining about, and it appears they've also fixed WiFi hotspot connectivity and reliability from dropping, the Samsung keyboard has been improved, and Verizon states the notification pulldown bar will be smoother and more responsive.
Read: Galaxy Note 3 vs HTC One Max: 10 Key Differences
Verizon improved sound quality, as well as connectivity on the device, which is in part thanks to enabling the Band 4 AWS spectrum. Sadly we're also hearing they've added tons of bloatware. There's four new apps that will be taking up space on your device, and there's no way around that, but you can remove them after should you choose. Verizon Cloud, VMWare, a new Verizon Widget app, and the Verizon support app will all be added.
The Galaxy Note 3 update from Verizon is rolling out now to all users, but you can also head into settings > about phone > and tap check for updates to see if it's ready and waiting for you.

This article may contain affiliate links. Click here for more details.