Verizon Galaxy Note 4 Update Arrives as Lollipop Nears
As Samsung Galaxy Note 4 owners anxiously await the update to Android 5.0 Lollipop, today we've learned that the Verizon Note 4 is getting an update this morning with many changes, tweaks, and likely setting the stage for the incoming Android 5.0 update.
Back in September Samsung took the stage and revealed the new Galaxy Note 4 and Galaxy Note Edge, and eventually released the impressive new Note 4 in late October. The smartphone is running the latest Android 4.4 KitKat, and a new update is rolling out today for those on Verizon Wireless.
Read: 51 Galaxy Note 4 Tips & Tricks
Over the past few weeks we've been hearing more and more about the possible Galaxy Note 4 Android 5.0 update, but what's being rolled out today isn't that. However, users will still want to accept the update, and below is everything you'll need to know.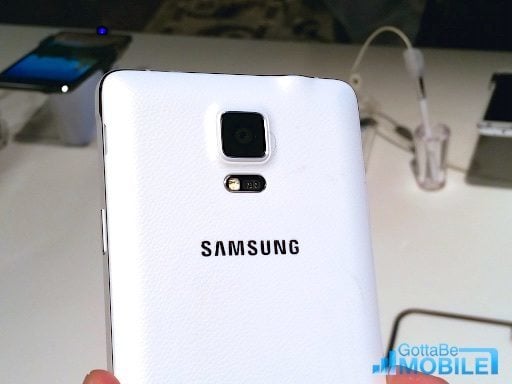 Today the Verizon variant of the Galaxy Note 4 is receiving an over the air software update that is delivering plenty of changes, bug fixes and performance improvements, as well as support for Samsung's newly announced Gear VR headset. The new software is version VRU1ANJ5, and is rolling out today to all Verizon Note 4 users.
Owners of the Verizon Galaxy Note 4 have been experiencing a few small problems and performance issues, and Samsung is looking to curb many of those problems with this update, while also prepare the Galaxy Note 4 for Android 5.0 Lollipop. We've been hearing reports of issues with Google Drive and Office, errors in the settings menu on the Note 4, buggy and persistent email notifications, and even a few small problems with the fingerprint scanner. We can't confirm all the problems will be solved, but this is a good first step for Note 4 owners.
Aside from the usual updates to bloatware apps like Amazon or the Samsung widget pack, this update for the Verizon Note 4 is fixing a lot of issues, here's the changelog from Verizon themselves.
As we mentioned above there are fixes for many things. Screen and font color tweaks make things easier to read, they've fixed the hotspot function for Spanish language settings, plenty of errors in settings and the security settings menu, the Google Drive errors, and improved Wifi performance.
We've yet to experience any problems with the fingerprint scanner on our Verizon Note 4, but for those who have been, get this update starting today and let us know if you're problems have been solved.
Read: Nexus 6 vs Galaxy Note 4: Size Comparison
Those with a Verizon Galaxy Note 4 can head into settings > about phone > and check for updates today. This is rolling out as of this morning, and should arrive for all users by the end of the week.
Again, this isn't Android 5.0 Lollipop, but the Android 5.0 update for the Galaxy Note 4 is underway and should be here sooner rather than later, so stay tuned.

This article may contain affiliate links. Click here for more details.