Verizon Galaxy S III Won't Ship Until July?
It appears that Verizon won't be shipping its version of the Samsung Galaxy S III until July.
According to Droid-Life, Verizon has slated July 6th as the shipping date for the Galaxy S III with July 9th also surfacing as a possible shipping date as well.
This is interesting news, considering Verizon just announced the device and will begin taking pre-orders for the handset starting tomorrow.
In addition, Best Buy is now taking pre-orders for the Verizon Galaxy S III but it's unclear if it will be affected by this as well.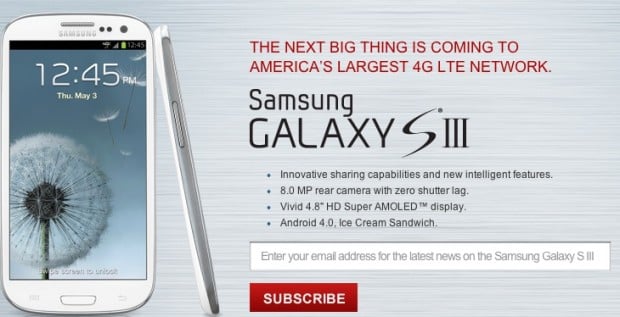 As of right now, this is just a rumor. Verizon hasn't confirmed anything just yet. However, if it's true, it means that Verizon customers will have to wait quite awhile before they see the Galaxy S III officially launch.
In addition, they'll have to watch the device launch on at least two other carriers in Sprint and T-Mobile, both of which will launch the device in June.
Clearly, this is not ideal news for those that were thinking about placing an order for the Galaxy S III on Verizon and it may ultimately persuade some people to look elsewhere for a smartphone.
https://www.youtube.com/watch?feature=player_embedded&v=–5L_huhlV0
Hopefully, Verizon offers some answers when it begins taking pre-orders for the smartphone tomorrow otherwise, it might be dealing with some customers holding pitchforks for the foreseeable future.
Verizon's Galaxy S III isn't the only U.S.-bound Galaxy S III without a release date. AT&T has also not revealed a release date for its Galaxy S III and it's possible that it might launch in July as well.
Anyone not going to place a pre-order because of this uncertainty?

As an Amazon Associate I earn from qualifying purchases.