Verizon Galaxy S4 Update Arrives, Still Waiting on Android 4.3
Today Verizon Wireless and Samsung have issued a software update for the popular Samsung Galaxy S4 smartphone, although you still won't be enjoying the latest and greatest Android OS. The update is still Android 4.2.2 Jelly Bean, and at this point we're not sure when US carriers will be seeing the latest update.
Earlier this month reports confirmed an October release date of Android 4.3 Jelly Bean for the Galaxy S4, but that's for the international version and as usual carriers won't be nearly as fast to the update, especially Verizon. During the Note 3 unveil Samsung confirmed the Note 2, Galaxy S3, and Galaxy S4 would all receive the update, but they won't start until sometime in October.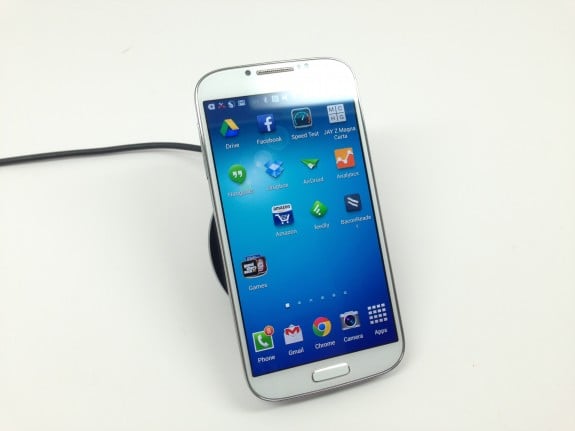 With that, Verizon's Galaxy S4 is getting an update from build VRUDMI1 from VRUAME7 which is still Android 4.2.2 Jelly Bean, and we have no details on when the 4.3 update will arrive. Which means the bump to Android 4.4 KitKat is even further out, once it arrives.
Verizon's update today for the GS4 isn't over the air, and instead users selecting to use the Verizon Upgrade Assistant program on their PC or MAC will be prompted to accept the update once connected via micro-USB. We're hearing this very minor software update is mainly security fixes, which will also kill root access for developers and Android enthusiasts, but everyone else should grab it for the security improvements.
In the previous years Samsung has been extremely quick with updates, but the Android 4.3 upgrade we're seeing HTC beat them to the punch. Having already updated its HTC One to 4.3 on Sprint and AT&T, with T-Mobile and Verizon coming up next. Samsung needs to hurry and get this update out the door, then start preparing for Android 4.4 KitKat, which is expected to arrive on the 31st.
Maybe Samsung should just pull an HTC and skip a generation altogether to update the Galaxy range directly to Android 4.4 KitKat. That would be ideal.

This article may contain affiliate links. Click here for more details.