Verizon Galaxy S6 Early Upgrades Contain Big Catch
The Verizon Galaxy S6 pre-orders are live and for users who aren't at the end of a contract might be surprised to see an offer for a Verizon early upgrade when they log in, but there is a huge catch that you need to be aware of before you count on this deal to deliver a cheap Galaxy S6 to your door you need to know the full details.
It is rare that we see a Verizon early upgrade offer, but the carrier is in the middle of a huge push to get buyers to pick a Verizon Edge plan, not to be confused with the Galaxy S6 Edge. In this case the offer is only valid on two phones and it isn't something you'll be able to get away with on the Galaxy S6 and Galaxy S6 Edge — even though you can check out the phone won't ship.
Read: 10 Things to Know About the Verizon Galaxy S6 Release
While logging in to check out the Verizon Galaxy S6 pre-orders we noticed that Verizon lists a special offer to upgrade early at a discounted price. To use this early upgrade you need to choose Verizon Edge, which can deliver a lot of savings depending on your data plan.
The Verizon website will allow you to go through the checkout process, but before the phone ships Verizon will catch a mistake. We checked this special offer out with Verizon Wireless Support who confirmed this offer is only valid on two specific devices,
"Yeah looks like that line is only eligible for early EDGE with the Droid Turbo or Maxx."
Based on past accounts, if you complete the checkout process the order will fail at the time of shipment, which will create a headache for you down the line. Even if this was valid on the Galaxy S6, there is another catch. If you choose an early Edge upgrade you need to trade in your old phone for $0. In this case a 64GB iPhone 6, that is worth much more than that.
The Verizon website allows a checkout with the early upgrade offer and a Galaxy S6 in the cart, but there is no possibility that it will get to your door and if you go in store you won't be able to use this option for an early Galaxy S6 upgrade.
What is Verizon Edge?
With Verizon Edge you pay for the phone every month instead of paying $249 today and getting a $50 mail in rebate. Instead of signing up for a service contract, you are signing up for a payment plan for the phone. You don't need to pay an ETF if you decide to leave Verizon, but you do need to pay off the phone.
Verizon Edge vs Verizon Contracts
Shoppers can save $15 or $25 a month when they use the Verizon Edge program. if you are eligible for an upgrade you can choose a two-year contract or Verizon Edge. Depending on how much data you use, the Verizon Edge program can almost result ion a free phone, but again you need to be able to upgrade to make this choice.
Check out our Verizon Edge vs Verizon two-year contract pricing breakdown to see which offer is the best for your needs.
The Verizon Galaxy S6 release date is April 10th, the same day as every other major U.S. carrier and pre-orders are live now.
9 Exciting Galaxy S6 Cases
OtterBox Galaxy S6 Cases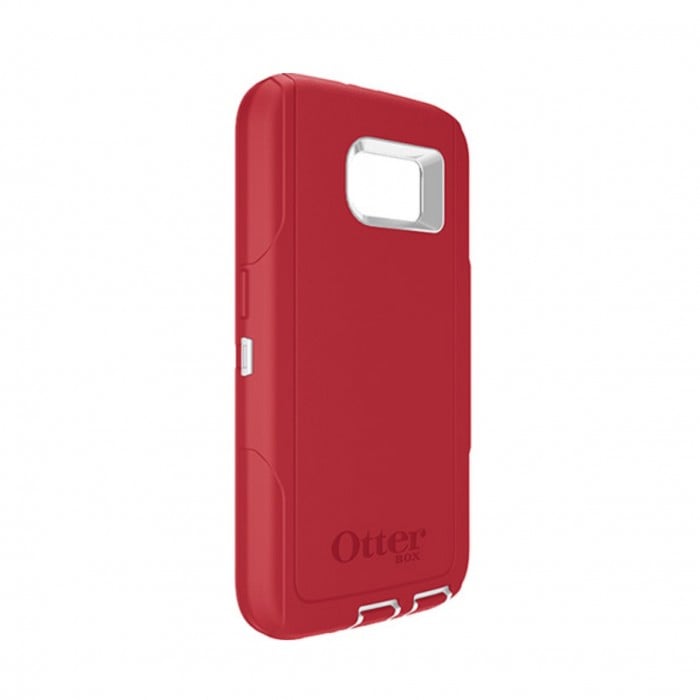 Users that need a lot of protection should check out the Galaxy S6 OtterBox cases including the Defender and Commuter series that offer a lot of protection for the device.
OtterBox Defender Galaxy S6 cases come in seven colors for the shell and seven for the cover, allowing users to combine to get the color scheme they want. The case is $49.95 and there are higher-priced options with RealTree camo and with sports teams on the back. This case includes a screen protector and port covers to keep dust out of the ports. OtterBox Defender Review.
The OtterBox Galaxy S6 Commuter case is slimmer with less protection, but a more pocketable size that appeals to many users. The dual-layer protection can absorb drops and it includes a stick on-screen protector. This case is $34.95 with the same variety of color options. OtterBox Commuter Review.

As an Amazon Associate I earn from qualifying purchases.