Verizon Hints at a Big Push For Windows Phone
Despite recent history, Verizon seems ready to put its support behind Microsoft's Windows Phone platform.
According to All Things D, Verizon CFO Fran Shammo talked about the company's interest in Windows Phone during its first quarter earnings call today. Shammo said "It is important that there is a third ecosystem brought into the mix here, we are fully supportive of that with Microsoft. … We helped create the Android platform from the beginning and it is an incredible platform today and we are looking to do the same thing with a third ecosystem."
The statement is surprising, as Verizon only has one Windows Phone, the HTC Trophy, which released in June 2011. The carrier hasn't shown any signs of supporting Windows Phone since then, until today.
Read: Can The Lumia 900 Be Windows Phone's 'Droid'?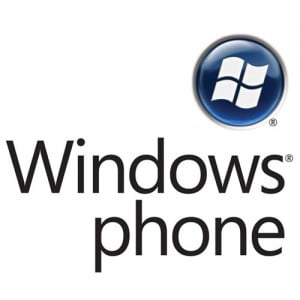 If Verizon does push Windows Phone like it pushed Android a few years ago with the Droid, there's a possibility that Microsoft's OS will receive the market share it needs to really compete. Verizon's first push of Android helped the platform tremendously, though at the time, there was only big competition from the iPhone which was still exclusive to AT&T.
Windows Phone needs to compete with both Android and iOS. The new Lumia 900 is selling well according to Nokia and AT&T, but that's just one phone on one U.S. carrier.
We don't know what sort of Windows Phone Verizon will carry, but a Nokia Lumia phone seems like a logical choice. It's hard to look at AT&T, Nokia and the Lumia without wondering how the phone would perform on Verizon where it would face more competition from Android.

As an Amazon Associate I earn from qualifying purchases.