Verizon HTC One Android 4.3 Release Becomes More Clear
With the upgrade to Android 4.4 KitKat starting for a very select few HTC One owners, most regular users with a device from Verizon are still waiting for Android 4.3 Jelly Bean to arrive on the handset. As you all know, we've been following the HTC One upgrade path and today more details have been revealed for those on Verizon.
Users on AT&T and T-Mobile have been enjoying Android 4.3 on the HTC One for a few weeks, which has left many Verizon customers frustrated, but we have good news. The update to Android 4.3 Jelly Bean for the Verizon HTC One is set to arrive in the second week of December. Meaning, within the next two weeks, as long as all goes as planned. The details were confirmed today by HTC over on Twitter.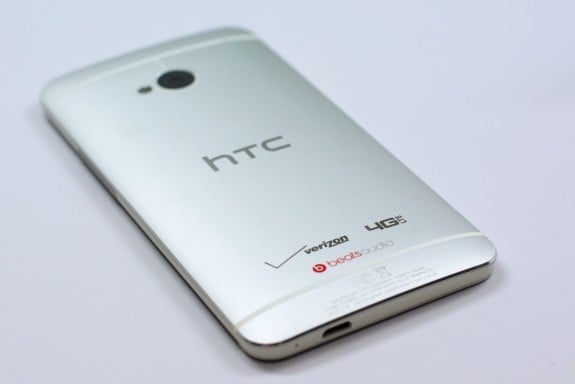 It's already been nearly a month since users on other carriers received the update, and Verizon owners are starting to get impatient. They've been slow to updates in the past, but the recent Android 4.4 KitKat update for the Moto X arriving first on Verizon has many hopeful the carrier will be focusing more attention to timely updates moving forward.
HTC promised way back in August that HTC One owners in the US would start enjoying Android 4.3 upgrades around September, but that slowly became October and now we're being pushed into early December for the last important carrier, which is Verizon of course. However, this makes sense given Verizon was the last carrier to offer the HTC One, so it's only fair for HTC focus attention on other carriers first.
@JasonMacHTC @DrLovePiston That's for DNA, the One is second week in December with 4.3. Thanks.

— Mo Versi (@moversi) November 26, 2013
Just a few days ago we heard HTC state early December, but today's comments on Twitter clear things up. With the company's big timers going to bat on the social network claiming the second week of December it will officially arrive. Too bad they won't just skip 4.3 and go right to Android 4.4 KitKat, but we've confirmed that won't be happening.
Obviously this isn't the best news for Verizon owners who were excited about a September arrival, or even a late October update, but at least we finally have more clear details for our expectations. Hopefully Verizon is quick to deliver Android 4.4 KitKat too, which is next on the list for HTC.