Verizon HTC One Android 4.3 Update Details Arrive
The HTC One on Verizon Wireless is finally set to receive an update this week delivering Android 4.3 Jelly Bean to the smartphone. Months after most other carriers and even after the developer unit has already received Android 4.4 KitKat.
Last week HTC confirmed Android 4.3 Jelly Bean was coming soon for the Verizon handset, and went as far as to say it would arrive next week, but we don't have an exact date. To add to the mess this afternoon Verizon updated its support pages confirming the update and delivering a detailed changelog, so the upgrade should be here any moment now.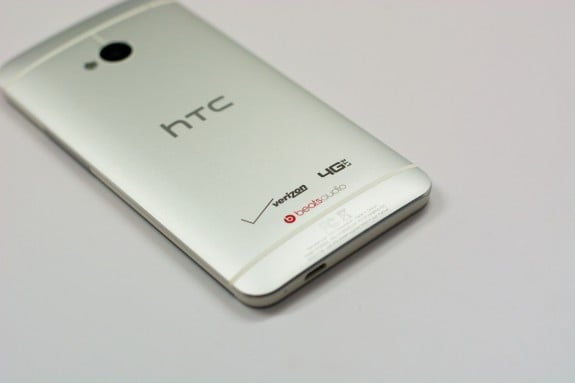 Back in August HTC was sure that they'd deliver Android 4.3 Jelly Bean to all HTC One owners before the end of September, which eventually rolled into October, and for some carriers November. However, the last on the list is Verizon, and it appears the handset will finally be getting Android 4.3 Jelly Bean sometime this week, we're just not exactly sure when.
Verizon has posted the full details and changelog, according to Droid-Life, which usually means the software update will start to arrive OTA (over the air) to all users within the next 48 hours or so. If past updates are any indication, you can expect the rollout to start this evening or tomorrow, and slowly arrive throughout the week and weekend.
Read: Verizon HTC One Review
The changelog doesn't appear to have too many details. You'll be on Android 4.3 Jelly Bean (not KitKat) and Sense UI 5.0 after the update. Looking through it appears to have fixed some Mophie Juice packs issues, solved tons of pesky bugs for the handset, and improved the earpiece and some odd ringing noises some users reportedly experienced. HTC Watch and the keyboard have been improved, and Verizon also took the moment to add additional bloatware to the smartphone.
We're expecting 4.3 Jelly Bean to hit the Verizon HTC One starting tonight, so feel free to head into settings > about phone > and check for new software to receive the latest and greatest. Sadly Sense 5.5 won't arrive until early next year on Verizon along with KitKat.