Verizon HTC One M8 Beats Rivals to New Software
The all-new HTC One M8 that launched back at the end of March is now readily available around the globe and throughout the United States after a short in-store exclusive with Verizon, and now it's getting its first software update.
After the original HTC One launched in 2013 months and months late on Verizon, and didn't receive much attention, we're seeing a completely different approach here with the new Verizon HTC One M8.
Read: 15 Best HTC One M8 Cases
The HTC One M8 was available in Verizon Wireless stores first for roughly two weeks before the competing carriers received it, and now Verizon is beating AT&T and T-Mobile to the first software update which is delivering new software features and key improvements.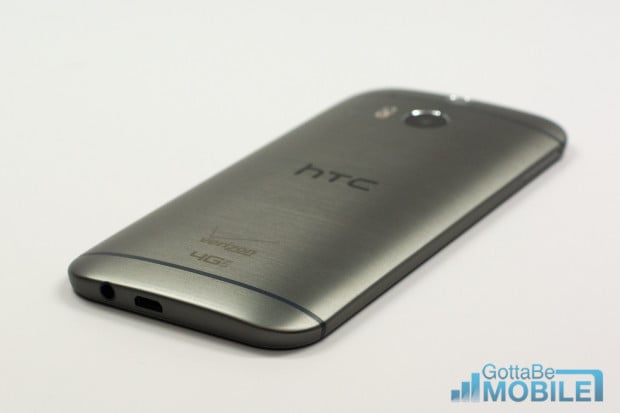 For those who purchased the new HTC One M8 from Verizon, an update should be arriving sometime this afternoon or throughout the weekend with a few new features, bug fixes, and tweaks to the Bluetooth connectivity. Overall it is a minor update, but brings the latest features and changes on Verizon's HTC One M8 in line with the rest of the world.
When the HTC One M8 launched here in the United States it was on a slightly older build of HTC's software (not Android) than the rest of the world, and one extremely exciting feature was missing. The HTC One M8 Extreme Power Saving Mode. For whatever reason this is missing on US models, but again, there's no mention if it in the Verizon changelog. Below is a list of what's new, and what to expect, but we'll have to wait for the software update to arrive to see if power save made the list.
According to the official Verizon support documents, the HTC One M8 software update should be adding a few neat little features. Here's what owners can expect once the update arrives.
ERI Update to remove the roaming indicator icon displayed on some HTC One M8 devices (Out of Box)
Resolved issue related to webpage and application connection errors in certain conditions
Bluetooth connectivity improvements
Gallery: Integrated a new Copy/Paste feature
Gallery: Mute/Edit buttons on the Video Highlights tile
Improved sync behavior while closing the flip with Dot matrix case
While we don't see any major changes that are extremely fancy here, this is an important update for all current and future HTC One M8 owners on Verizon Wireless. For some reason many were experiencing an odd roaming icon in the notification bar for unknown reasons, even while they weren't roaming, and we've heard more than a few complaints about Bluetooth connectivity problems. Are own unit keeps disconnecting from my car stereo. So it sounds like these have both been fixed.
Verizon and HTC have also delivered some improvements and new features that were oddly missing from US models, but is present on the HTC One M8 outside of the United States. The Gallery now has a neat copy/paste feature to easily and instantly move pictures, and you'll also enjoy mute/edit options and buttons in the video highlights feature on the HTC One M8.
Read: HTC One M8 Review
Last but not least the Verizon HTC One M8 software update changelog mentions some fixes for those using the neat Dot View case accessory. While we experienced no issues in our hands-on with the unique case, Verizon and HTC have issued an update which should make it better. Apparently some users are having sync issues while using the flip case, but that has since been resolved.
This software update will bring the Verizon HTC One M8 to software version 1.55.605.2, which is similar to the update Sprint received earlier this month. So far this is the first major software update for the Verizon HTC One M8, and they've beat the other two major carriers to it as well.
As any Galaxy S4 or LG G2 owner will tell you, Verizon is traditionally slow when it comes to software updates for its smartphones, but so far we're seeing great things with this new HTC partnership. If Verizon can continue giving the device full attention and timely updates, they should have plenty of happy customers.
How to Update?
The Verizon HTC One M8 update is rolling out starting this afternoon, but will be sent out in stages. What this means is some owners will get it today, but others could possibly be waiting until as late as the end of the weekend or early next week. These are issued in a staged manor to catch any potential issues, but rest assured it will arrive sooner rather than later.
With the Verizon HTC One M8 less than a month old, we're assuming the update should arrive before the end of the weekend for most. And of course, users can always hope to get it early by heading to Settings > About Phone > and checking for software updates manually.