Verizon HTC One Max Release Inches Closer
After months of leaks this week the new HTC One Max smartphone was finally unveiled, but we're still waiting for additional details as to who all will carry the smartphone in the US. The HTC One eventually landed on almost all carriers, but so far things aren't looking the same for the bigger brother with the One Max.
Sprint confirmed they'll carry the new phablet, and Verizon followed up that news with an announcement of its own, only with the usual Verizon antics of giving out as little details as possible. With nothing more than "coming this holiday season" we'll have to look elsewhere for more details on the Verizon HTC One Max, and have found it courtesy of the Global Certification Forum.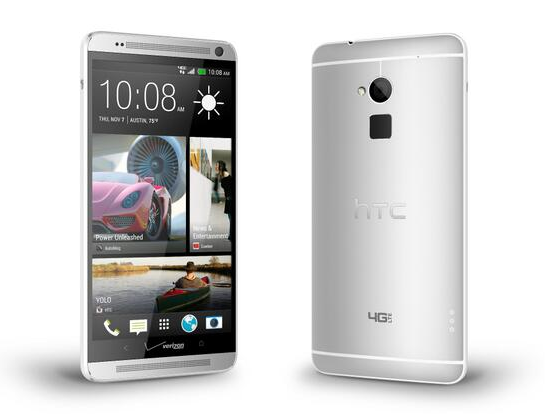 The Verizon HTC One Max just inched closer to an actual release stateside as it has already received the necessary approvals from the GCF. The certification was awarded for the One Max with 4G LTE radios already, but this one is specifically the model for the Verizon Wireless network. Being listed as model HTC6600LVW. The key being the "VW" branding at the end for Verizon Wireless.
The filing was reportedly filed back in early September, but has finally cleared and was published for the public this week. This was just one of many hurdles the smartphone needed to jump over for HTC and Verizon, and hopefully that "this holiday season" release date turns into sometime in the early weeks of November, but we've seen Verizon delay devices in the past.
Read: HTC One Max vs Galaxy Note 3: 10 Key Differences
It could be a tough launch for HTC however, as Samsung beat them to the punch with the Galaxy Note 3. Which sports a similar size coming in at 5.7-inches vs the 5.9-inch HTC One Max, yet already has a following of previous Note owners. With the Galaxy Note 3 already being readily available we'll have to see if the market waits to try the One Max, or jumps right to the Note 3 instead.
As a reminder the One Max sports Android 4.3 Jelly Bean and a quad-core 1.7 GHz Snapdragon 600 processor with 2GB of RAM. Users will also enjoy a brand new fingerprint sensor on the rear for added security and app shortcuts, not to mention those front facing speakers.

This article may contain affiliate links. Click here for more details.