Verizon Insurance for the iPhone 5s: Is It Worth It?
When you went to go buy your shiny new iPhone 5s at a Verizon carrier store, you most likely were asked if you wanted the carrier's protection plan, which is simply just insurance for the phone that covers pretty much anything that happens to it. It costs just $10 per month, which doesn't seem like a lot, but that can add up quickly, adding $240 to what you'll pay over a two-year period during your contract.
Apple offers AppleCare with their products, which is essentially just a one-year limited warranty that's free, but it doesn't cover accidental damage or loss/theft. However, this is where AppleCare+ jumps in. This is more like insurance, where you pay a $100 flat fee, and it extends the warranty for two years, as well as gives you protection over anything that breaks on your iPhone. However, AppleCare+ still doesn't cover loss/theft.
Verizon's insurance plan is more expensive overall, but includes more coverage than AppleCare+, which begs the question: Is Verizon's insurance option worth the greater cost?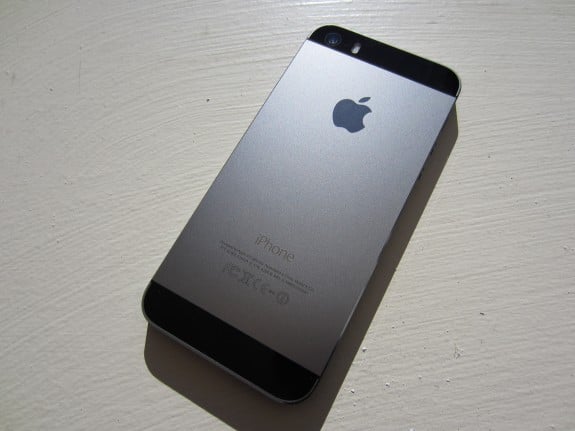 Breaking Down Verizon's Insurance
Verizon charges $10 per month for iPhone insurance coverage (which is covered under Asurion). This means that, during your two-year contract, you'll be paying an extra $240 for the privilege of knowing that you can get your phone fixed or replaced for a fraction of the cost of a brand new iPhone. Compared to the thousands of dollars that you'll spend on the service alone over the course of two years, $240 isn't much at all.
However, on top of the monthly fee, you have to pay a deductible whenever your iPhone gets damaged or becomes lost or stolen, and it's a bit on the pricey side. You'll be paying a $169 deductible if you have a 16GB iPhone 5s, and $199 for a 32GB and 64GB iPhone 5s. This will get you a replacement iPhone 5s, but Verizon says that your replacement "may be remanufactured equipment," which is the fancy term for a refurbished model. This shouldn't be too much of an issue, though, as Apple refurbished products are usually top notch.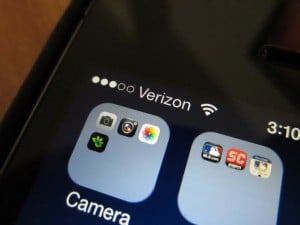 It's also important to note that "if the same model is not available, a comparable model will be provided." This means that if you break your iPhone 5s, but Apple doesn't have any identical models in stock, they'll give you a "comparable model," which may or may not be fine with you, depending on what they give you as a replacement.
Verizon's insurance limits replacements to two within a 12-month period (compared to AppleCare's two within a two-year period), with an equipment maximum of $1500 per claim. This limit should be fine, even if you have a 64GB iPhone, which retails for $850 — well under the $1,500 limit.
Downsides of Verizon's Insurance
Unlike AppleCare+, Verizon insurance protection covers lost or stolen iPhones, and that right there could seal the deal for you, but one of the big downsides is that if you break your iPhone or lose it, you can't just go into a Verizon carrier store, file a claim, and get a replacement phone that same day. Instead, Verizon requires that they ship a new iPhone to you. It will usually ship overnight, but sometimes, some users just can't wait that long, especially if they won't have a phone during that time period.
Read: Top 5 iPhone 5s Insurance & Warranty Options Compared
Another downside is the cost of the deductible. I already mentioned it, but Verizon's deductible is at least $169, while Apple's deductible is only $79 for the iPhone 5s (an increase from $49). When we filed a claim with Apple in the past, we were in and out of the Apple Store with a new iPhone in about 10 minutes, making the entire process a lot quicker and easier than Verizon's.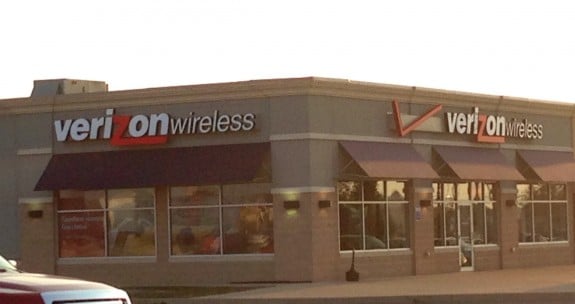 Is Verizon Insurance Worth It?
It really just depends what you're after. The fact that AppleCare+ doesn't cover lost or stolen iPhones can be a huge reason that you would choose Verizon's insurance plan over Apple's, since Verizon covers lost or stolen units. However, you'll be paying more money in the long run for that privilege. Then again, AppleCare+ comes with exceedingly better customer service when handling insurance claims from what we've experienced in the past, so if you're wanting a quick turnaround time, AppleCare+ might be what you're after.
Me, personally? I'm actually more worried about my phone getting lost or stolen than getting damaged, so I went for Verizon's own insurance coverage with my iPhone 5s. Luckily, I've never had to file a claim, so hopefully I can continue that streak and not have to pay $199 to get my lost/stolen iPhone replaced, but if it does come down to that, it certainly won't be as expensive as buying a whole new iPhone, which would cost at least $650.

As an Amazon Associate I earn from qualifying purchases.