Verizon iPad 2s Mysteriously Recalled Back to Apple (Updated)
It's unclear right now as to what exactly is going on here but it appears that iPad 2's, specifically Verizon iPad 2's, are getting sent back to Apple from stores and during shipment to customers.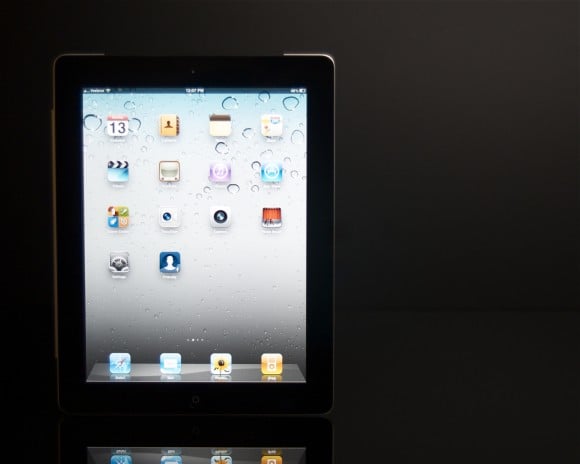 There was speculation last night that it may have had something to do with the engravings on the back of the devices but 9to5Mac has recovered some more intelligence that seems to point to it being something else entirely:
Verizon iPad 2s aren't being sent back due to engraving. If someone activates a cellular connection on the device, then wants to view or edit account information, they can't. They receive a message that it is activated, and that's it. I saw someone open at least 6 looking for one that didn't do it. It's device specific, not software.
Apparently, Apple Store employees have been given a list of serial numbers and if any of the iPad 2's in stock fall in those serial numbers, they are to be sent back.
Apple has given all the stores a list of serial numbers to scan, if it's a match we were told to set aside and ship back to Apple, these are only for Verizon ipads. This was to be done on Monday and continue to scan all shipments thru June 11. I had over one hundred to send back.
Stores aren't the only devices seeing this either. A bunch of customers have seen their orders sent back mid-delivery with most stores sounding a lot like this:
Apple may be having problems with Verizon iPad 2.  I was supposed to receive my ipad2 64gb today but all of a sudden fedex sent it back to apple and said that apple requested it's return.  Apple's customer care seems to be unaware or unwilling to acknowledge the problem.  I went on the discussion boards on apple.com and there are a number of people discussing the same thing and all posters so far have all ordered Verizon ipad2's.
So all we know right now is that iPad 2's from Verizon are being sent back to Apple. Hopefully, we'll know more specifics soon. Anyone out there have their order mysteriously sent back to Apple?
Update: This what MacRumors was told by an Apple Employee:
An Apple Store employee has informed us that the issue stems from Verizon having accidentally duplicated Mobile Equipment Identifiers (MEIDs), issuing on the bad batch MEIDs that had been previously used on other Verizon iPads. When users with iPads carrying duplicate MEIDs attempt to set up cellular data accounts, the system sees their devices as having already been set up.

As an Amazon Associate I earn from qualifying purchases.