Verizon iPhone 6 Pre-Order Still Available for Release Day Delivery
This week the brand new iPhone 6 went up for pre-order, and supplies didn't last long. However, if you're still looking for a Verizon iPhone 6 pre-order that will arrive on release day, the gold option is readily available.
Those who were able to successfully order the brand new iPhone 6 from Verizon Wireless (or elsewhere) noticed the stock didn't last long, and now the silver and space gray options aren't expected to ship until sometime in October. A quick look on Verizon.com shows shipping now being pushed back to October 21st, or even later.
Read: Verizon iPhone 6 Release Brings Early Upgrade Option
Last Friday, Apple, carriers and retailers put the iPhone 6 and iPhone 6 Plus on sale, giving consumers around the world a chance to order the new iPhones ahead of their upcoming release date on September 19th. They didn't last long and sold in record numbers, but there are still a few options available for those interested.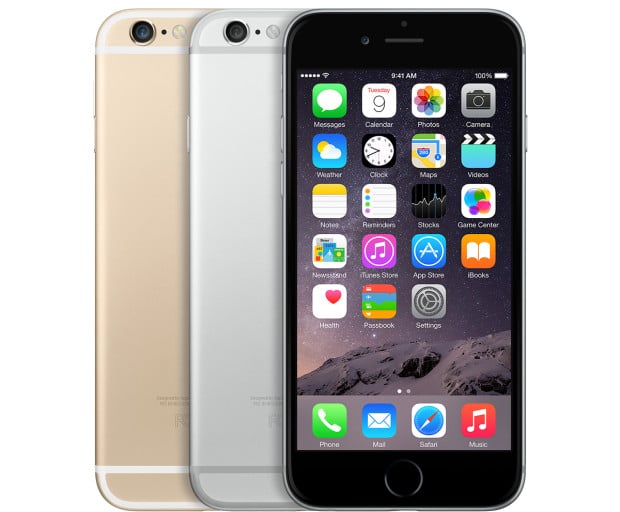 Currently those looking to get an new iPhone 6 on release day, which is September 19th, the options are few and far between. Trying to get one from an Apple Store may be a challenge, and almost all carriers and retail stores are sold out, with shipping dates slipping deep into October.
However, the Verizon iPhone 6 in Gold is available right now in both the 64GB and 128GB option for release day delivery. This means if you order the 64GB of 128GB Verizon iPhone 6 in gold, it will be shipped in time for a September 19th release date delivery. The photo below shows the September 19th ship date confirmation right from Verizon.com for the 64GB Gold iPhone 6.
The 16GB model is pushed to October 7th, which is still sooner than the other colors, but if you spend the extra cash (and you'll want the extra storage) you can have the new iPhone 6 delivered this week.
Verizon Wirless still has the 64GB and 128GB iPhone 6 in Gold available right now, but the stock probably won't last long. With supplies low from all resources, users have been scrambling trying to find some more in stock. It's worth noting that the silver 128GB option is still listed for release day delivery, but all other models and configurations from Verizon Wireless won't ship until October.
The iPhone 6 64GB option is $299 with a new 2-year contract from Verizon Wireless, and if you get the Gold color it will still be delivered on release day, September 19th. The same can be said about the 128GB Gold option, but that will run users $399 with a new 2-year contract. The expensive options aren't as easy to afford, which explains why stock is still available, but it won't last long.
Read: Apple's iPhone 6 Release Date Plans Revealed
iPhone 6 unboxing videos have started to surface, iOS 8 is rolling out to all previous generation iPhone owners starting today, and the new iPhone 6 officially starts arriving on doorsteps this Friday. If you still want to get the iPhone 6 delivered this Friday, and not wait weeks or longer for it to be in stock elsewhere, hit the links above for the gold Verizon iPhone 6.

As an Amazon Associate I earn from qualifying purchases.