Verizon iPhone 6 Release Brings Early Upgrade Option
With the iPhone 6 pre-order date now out of the way, consumers now have their sights set on the highly anticipated iPhone 6 release date set for September 19th. However, millions of prospective buyers may be waiting due to still being tied to a 2-year carrier contract, but this week Verizon announced early upgrade options.
Early last week after months of leaks, rumor and speculation, Apple took the stage and debuted its brand new iPhone release. Delivering two new iPhone choices in a 4.7-inch model, and a large 5.5-inch iPhone 6 Plus.
Read: iPhone 6: 6 Things Android Users Can Tell You About Big Screens
The new iPhone 6 is already selling like hot cakes, shipments are being delayed further and further into the month, and many may not be able to get one come September 19th because of stock supply, and because they're still tied to a carrier contract. That being said, Verizon iPhone 6 buyers received good news today, and we're hearing they've announced early upgrade options. Allowing customers to upgrade nearly two months early, and get the brand new iPhone 6 now.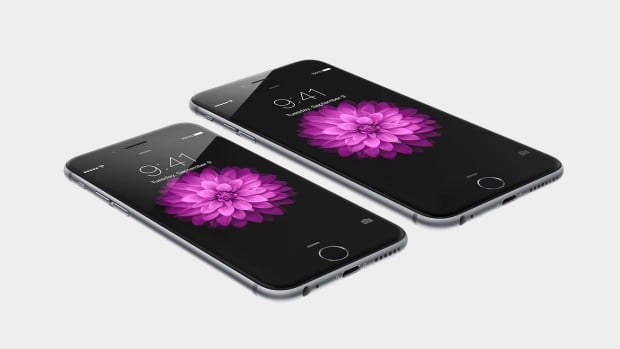 Starting today, September 15th, Verizon Wireless consumers can upgrade to a brand new smartphones nearly two months early. Any customer that is eligible for an upgrade in the next two months, but not right now, can go ahead and upgrade to a brand new smartphone early. This is likely geared strictly towards the iPhone 6 release, but Android buyers can benefit as well.
Essentially if your 2-year contract with Verizon ends sometime in October or early November, but you want the brand new iPhone 6 or Galaxy S5 this week, you can do so. Verizon is granting early upgrades to steal customers and lock in more users to 2-year agreements, rather than consumers choosing to buy the phone outright. Here's the official statement.
As a special thank you to our existing customers, all Verizon customers who would be eligible to upgrade on or before November 15th have had their upgrade dates changed to become upgrade eligible immediately.  These customers can now upgrade to any device currently in our lineup, with new two year contract. Customers should check My Verizon to confirm upgrade eligibility.

This is something we've seen in the past from both Verizon and AT&T, but usually they're only giving users one month early access to a new device, not two. T-Mobile is looking to get buyers on their JUMP program, and AT&T Next has users paying monthly payments for the new iPhone, rather than signing a contract and getting it at a discount.
Rather than offer iPhone 6 deals aimed at getting customers to simply buy the phone, Verizon is apparently hoping this will get current users to sign another 2-year contract, locking them into a long term deal rather than a 12 or 18-month payment plan.
Read: iPhone 6 vs LG G3
Sprint has reportedly also announced that they suggest users call a Sprint store or customer care regarding upgrade options. And that most customers that have used a device with Sprint for over 6-months can terminate a 2-year contract in favor of the carriers new Easy pay lease program, similar to AT&T Next or Verizon Edge. Again, all carriers are trying hard to get more users, any way they can, but Verizon giving current subscribers access to a new phone two full months early is a big move.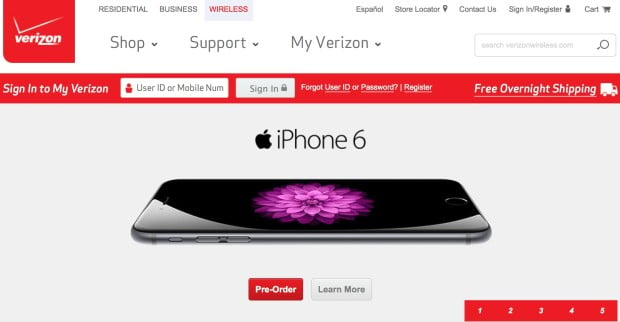 With more than 4 million iPhone pre-orders in the first 24 hours Apple has confirmed this is one of the biggest launches yet, and surely those numbers will continue to rise over the next week, as the iPhone 6 release date arrives.
Those interested in getting a Verizon iPhone 6 early can check their upgrade eligibility on Verizonwireless.com, and then proceed to the pre-order page.
This early upgrade option is obviously geared at the iPhone 6 release, but those on Verizon looking for other options can still take advantage of the 2 month early upgrade on any existing Verizon Wireless phones. Some of those include the Galaxy S5, HTC One M8, the impressive LG G3, and many more.