Verizon iPhone rumor seeks juicy brains, January for sure this time… maybe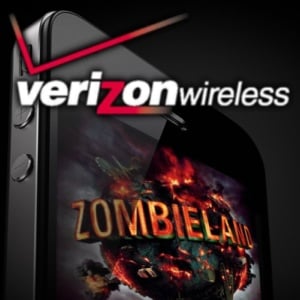 We've been hearing that Verizon iPhone rumor for about as long as there's been an iPhone. You'd think after three years there'd be a little more skepticism, yet it continues to roam the earth seeking soft, squishy brains to eat. This time the rumor is being spread by Bloomberg, which gives it instant credibility. Also, a January release date does make sense.
The basic rumor is the same as ever: AT&T will lose iPhone exclusivity, Verizon will carry it. There are, of course, serious business and technical conflicts to consider (opposing Droid marketing, CDMA incapable of simultaneous voice and data, Verizon and Apple bumping heads over device control, etc.), but it is inevitable that exclusivity will end and someone else will carry the iPhone in the U.S. The only question has been when this will happen. While I'm not sure about the year, I have to say, January sounds like the best month to launch a new carrier.
I think it's very obvious Apple cannot possibly support an iPhone launch day for two U.S. carriers at once. They can't even supply themselves with enough iPhones to last through the first weekend of sales with one carrier, and AT&T didn't have any to sell in-store until yesterday. There's no way Apple could supply the crush of Verizon subscribers on top of that, unless they stagger the launch dates. January makes the most sense for this since it's around a half-year away from their traditional launch date with AT&T.
A semiannual release cycle would should split that monstrous demand for a new iPhone between the two days, somewhat easing the strain on their supply line, stores, and carriers. Or they might wind up selling 1.7M over a weekend twice in one year. Either way, it should greatly reduce that sales slowdown that comes ahead of their next release and keep them moving on a steadier sales cycle.
Furthermore, with a new Android phone being released every couple of weeks, Apple simply cannot stay on their annual release cycle and remain competitive. iPhone 4 is comparable with the current wave of Android phones, but there will be dozens more released in the coming year with hundreds of incremental upgrades. Apple cannot match that with a single major upgrade per year. They cannot and should not go as prolific as Android, but they do need to accelerate their upgrade cycle a notch, even if it decreases the extent of the upgrade, in order to keep up.
So January, I agree, is a great month for a Verizon release. Whether it happens next year, I'll believe that when I see it.

As an Amazon Associate I earn from qualifying purchases.