Verizon LG G4 Release Botched with Missing Features
The impressive new LG G4 is available around the globe and from all five major carriers in the United States. On June 4th it arrived at Verizon, but we've quickly learned that multiple key features are surprisingly missing on the Verizon LG G4.
LG's latest smartphone is a very capable large 5.5-inch device with one of the best cameras on any smartphone, runs the latest Android 5.1 Lollipop, and more. Even on Verizon Wireless the LG G4 is still one of the best Android phones available today, but for some reason many features are missing.
Read: LG G4 Release: Everything You Need to Know
On April 28th the LG G4 was announced, and last week it was released by AT&T, T-Mobile, Verizon, Sprint and US Cellular. Now that owners are getting the device, we're getting a lot of questions, as well as plenty of complaints from those on Verizon.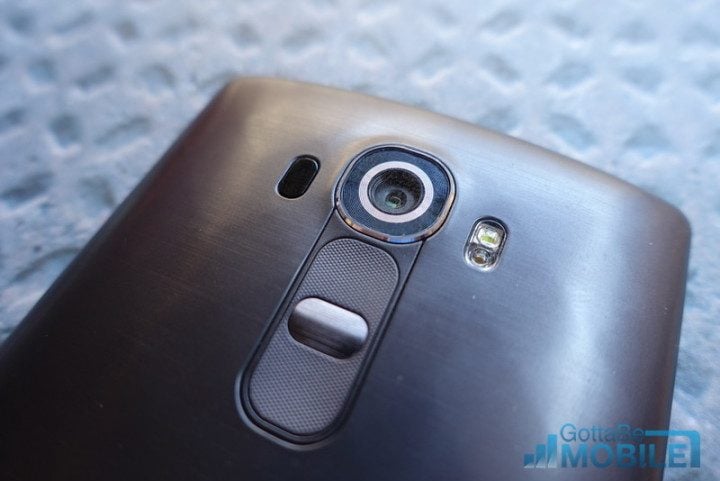 Before we start, it's worth noting that everything mentioned below is software related, and nothing about the main core experience of the LG G4 is missing. It still has a great 5.5-inch screen, a stunning camera, 32GB of storage with a micro-SD slot with a removable battery, and more.
Users who run out and grab the Verizon LG G4 will love all it has to offer, just as we're loving our unit which we reviewed in full, available at the link below. That said, read on to lean about the software Verizon stripped from the G4, features that are available from other carrier versions.
Read: LG G4 Review
There are actually six main features missing on the Verizon LG G4, and maybe more as we keep digging. These are features we have on our international version and on the AT&T model I've been using the past two weeks. The biggest one is multi-user mode, which Google announced with Android 4.4 KitKat.
Verizon LG G4 Missing Features
Multi-user Accounts
Smart Settings
Themes
Customizable Lockscreen
LG Smartworld
FM Radio
As you can see above the Verizon LG G4 is missing six features that almost every other LG G4 user will be able to enjoy. A few aren't too important, while others are something I use on a daily basis. I received countless complaints from users in multiple emails, and more complaints have been spotted in the AndroidCentral forums. The lockscreen can still be slightly customized, but many of the options and controls are missing.
Multiple user accounts and Smart Settings are two things I use daily on my LG G4. Having one account for myself, another for work, and a third for kids is extremely useful and has been available since Android 4.4 KitKat on Android. For whatever reason, this is missing from the Verizon LG G4. Then, smart settings, which lets you automate and turn on or off certain features like location, WiFi, Bluetooth and more based on location or your habits, is also missing. We loved Smart Settings in our LG G4 review, and that's sadly missing too.
It's worth noting that SmartWorld can be installed if you find the app online, but then users are required to download and sideload an APK which could cause harm to the device. Then, the FM radio is missing in favor of Verizon wanting owners to use its own music services. While this isn't too big of a deal, it could be a concern in emergency situations, or simply for those who still enjoy using the FM radio on their Android smartphone.
Read: 30 LG G4 Tips & Tricks
So far we're still looking through the LG G4 on Verizon to see what all is has to offer, what's missing, and will report back as we find more. Verizon's G4 is still a great device with a powerful 6-core processor, beautiful leather materials around back and more. For whatever reason Verizon found it necessary to remove a few key features, which is something worth knowing before prospective buyers run out and sign a new 2-year contract and get the latest and greatest device from LG and Verizon Wireless.
Some of these may return in future updates, but we'll have to wait and see. Of course, you can still get a free 32GB micro-SD card and an extra 3,000 mAh battery from LG by heading to this promotional website, and the free accessories will ship within 4-6 weeks. Any other Verizon LG G4 complaints? Drop us a comment below.