Verizon Looking to End 3G Service by 2013
Verizon's CTO of Communications Tony Melone made some pretty interesting statements today at the TIA Conference in Grapevine, Texas. Melone believes that his company will have pushed out 3G service completely by 2013 and it will be replaced by, you guessed it, Verizon's 4G LTE network.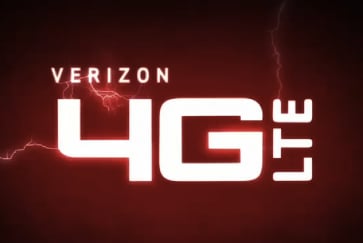 According to Melone, it's possible that phones might start coming without 3G radios beginning in 2013, a move that depends on how consumers react to the 4G LTE deployment. So far so good, we think, although Verizon needs to work on improving the battery life on its 4G LTE smartphones.
Melone also said Verizon plans to have voice over LTE aka VoLTE in some phones by late in 2012. If you recall, Verizon made the first VoLTE call using the LG Revolution all the way back in February at the Mobile World Congress in Barcelona. So by the end of 2012, most if not all phones, will have 4G LTE capabilities.
Verizon is also aggressively expanding its 4G LTE network and plans to have that network blanket all of the areas that currently run 3G by the end of 2013.
So we're looking at a future without 3G and with the speeds we've seen thus far, we're not sure that we'll even miss 3G that much.
Will you?
Via: GigaOM

As an Amazon Associate I earn from qualifying purchases.