Verizon Moto X Android 4.4 KitKat Available for All Users
Just a few weeks after Google announced and released Android 4.4 KitKat we're already starting to see the update arrive for smartphones other than devices in the Nexus program. Previous updates usually took at least a few months before carriers, especially Verizon, and smartphone manufacturers updated to the latest and greatest. But things are changing.
Today Motorola announced the new Moto X on Verizon Wireless is the first device to Android 4.4 KitKat. Well, the first device that isn't a Nexus and delivered directly by Google. What's even more surprising is that Verizon Wireless is the carrier. The Verizon Moto X is getting 4.4 KitKat starting today, and other carriers should be announcing more details extremely soon, possibly within the next week or two.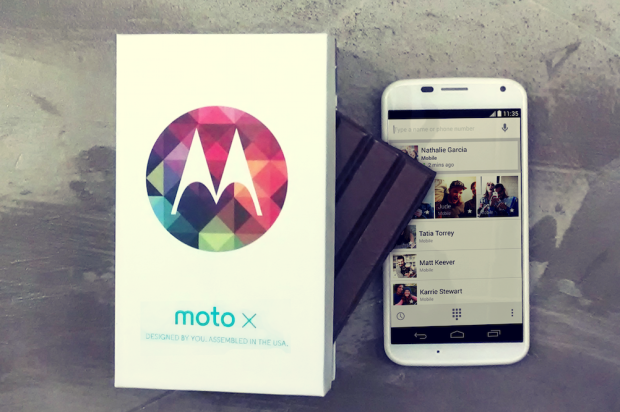 Last week Motorola's own CEO Dennis Woodside confirmed that KitKat would be arriving in the next few weeks, but no one expected it to come this fast, especially on Verizon first, who's usually the last carrier to updates. This could be a shift for Verizon, as they've been first this year with a few Samsung devices as well.
It was only yesterday Motorola started pushing KitKat to a few beta test users in a limited soak test trial, and now less than 24 hours later they've decided to make it available to all. Taking to the Motorola Blog to confirm the company's mission is to build the best world-class devices with the latest software from Google, and today they're doing exactly that. Well done Motorola.
At the same time, we're still waiting for news from other carriers, as Verizon appears to be the first and only Moto X supplier getting the update. Motorola ends by stating we can expect to hear more regarding other US carriers and countries soon. We have a feeling AT&T will be up next, followed by the rest of the US carriers and beyond. This also bodes well for the Motorola DROID lineup on Verizon, but don't get your hopes up just yet.
Read: Moto X Review
For those Verizon Moto X users you'll want to head into settings > about phone > and check for updates to get the latest and greatest Android 4.4 KitKat right from Googlerola.