Verizon Moto X Android 4.4 KitKat Update Rolls Out for Some Users
Android 4.4 KitKat could already be ready and available for a select few users of the Moto X. After being announced by Google a few weeks ago many expected months of waiting before getting the latest and greatest, but it appears that Verizon and Motorola have been working hard on a software upgrade.
Last week Motorola's CEO Dennis Woodside promised Android 4.4 KitKat for the X "in the coming weeks" and today it has arrived for Verizon Wireless beta test users in the Motorola Feedback Network. Surprisingly the Moto X may be one of the first non-Nexus devices to receive the update, and even more surprising is Verizon is up first. We're seeing the update details this morning on the Motorola forums, according to Droid-Life, and should know more about a broad rollout soon.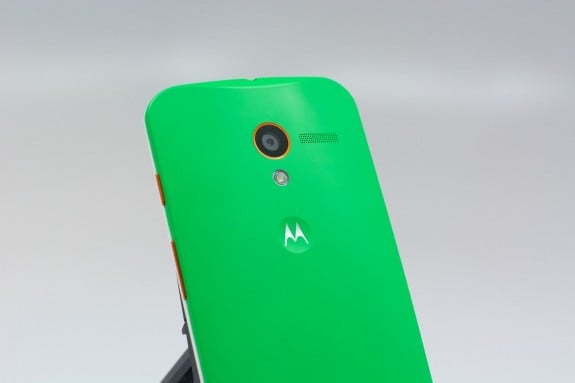 Late last week Motorola announced a software "soak test" testing phase was rolling out to the Moto X on Verizon and many were hopeful that it would indeed be KitKat, and now we can confirm that's exactly what's being tested. This is standard procedure for Motorola, who will then submit these updates to the carrier for final approval after a small testing phase, called a soak test.
So what does this mean for regular Moto X users on Verizon? We don't have an exact date for the update, and sometimes they still can take 3-4 weeks for approval, but it appears this update will be coming sooner rather than later. There's no word from other carriers but we have a feeling they'll be doing testing as well, and we can expect the update to hit all carriers around a similar time frame. Whenever that may be.
Read: Moto X Review
Many of the new aspects in KitKat we saw with the Nexus 5 will carry over to the Moto X, especially considering it's a near-stock Android device. The redesigned and transparent notification pulldown bar, new white font, and even the full-screen mode with transparent on-screen navigation buttons and more.
Read: Android 4.4 KitKat: What's New in Simple Terms
The link above taking you to the Motorola forums screenshot has the full changelog of what users can expect although this update isn't rolling out for everyone just yet. After some initial testing we'll start to hear more details and hopefully it arrives for all by the end of the week, or by Thanksgiving. We'll update once we learn more regarding Android 4.4 KitKat for the Moto X on Verizon, and others.

This article may contain affiliate links. Click here for more details.