Verizon Moto X Drops to $50 on Moto Maker
Now that Moto Maker has come to Verizon (launched earlier this week), the carrier has dropped the price of the phone down to just $50 after signing a two-year contract. This isn't the lowest price we've seen of the Moto X by any means, but this is the first time that we're seeing the Verizon version discounted on Moto Maker.
Previously, the Verizon model of the Moto X was put on sale for just $50 on Amazon, but customers could only choose either the black or white versions and they could only order the phone from Amazon, rather than from Verizon itself. However, Verizon customers can now get their very own customized Moto X for the same price if they go through Moto Maker.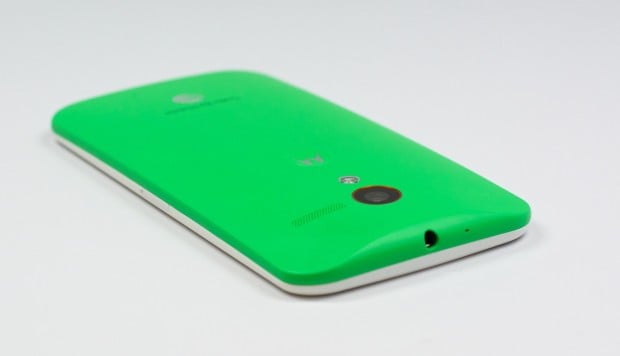 If you're not familiar with Moto Maker, it's Motorola's customization web software that allows Moto X buyers to customize their Moto X to their liking, mostly by choosing their own colors and trim, but users can also engrave their models with their name or any other text they decide to use. There are over 2,000 different combinations in all, and each phone is made to order, but Motorola aims to ship the device to the buyer in four days or less.
The best price we've seen on the Moto X so far has been just $20 for the Sprint version on Amazon. This is an amazing deal for a flagship smartphone, and while it doesn't have the performance prowess of other flagship handsets, it's unique features separate the device from the rest of the pack.
Read: Moto Maker Review: Moto X Customization Options Explored
Motorola is betting on the customization features to be the big feature with the Moto X, as well as some of the exclusive software features that users can take advantage of. The customization ability makes the Moto X one of the more unique options when buying a smartphone, and Motorola is trying to market the phone as a device that you can truly make your own, as opposed to having the same color phone that everyone else has, thanks to the cliche black and white versions that almost every smartphone has right now.

This article may contain affiliate links. Click here for more details.